Oil leak, rear of engine

03-13-2017, 03:30 PM

Oil leak, rear of engine
---
I have the exhaust off for a center muffler delete install, and notice some drips hanging under the engine at the very rear.
Nothing is on the floor, so not a major leak, but I can see that it must have leaked a little for a while based, on the smudge build up in the area.
Car has been stationary for 6months now.
I was thinking FMS (crank pulley), but I see no wet areas behind the pulley, only dried up smudge. The wet areas are on the cross over tube from cylinder bank 1 to 2. What area the common areas causing such a leak? I read someone else had changed some aluminium seal/crush rings in the area, but I am not sure where they are located?
Wet area seen in picture. The cross over tube was wiped a litte, drips where hanging in the middel of the tube.

03-13-2017, 03:49 PM

---
Rear main seal? Do you drive the car frequently or does it sit for extended period of time?

03-13-2017, 04:04 PM
Agent Orange
Rennlist Member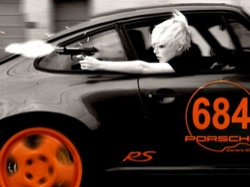 ---
Make sure it is an oil leak first and not hydraulic fluid. The power steering reservoir on top of the engine is also prone to leaks...

03-13-2017, 04:14 PM

---
clean it up really good, drive it, identify the source.

03-13-2017, 04:38 PM

---
Not RMS, FMS if anything.
Cars sits duribg the winter, also before me.
Great input on power steering fluid, any particular place it leaks from?

03-13-2017, 04:50 PM

---
The PS pump is on the right side of the motor if you're looking into the bay. That seepage seems on the other side. Most common place you'll see seepage is at the connection of the pipes to the tank. And I don't think you'd see dripping where you are seeing it.

You really need to clean it up and even just idle it, run it and see if you can identify the source. FMS is one possibility. There are other bits in that area.

BTW, that tube carries coolant.

03-13-2017, 05:26 PM

---
Could it be oil pump below the pulley?

Removing the pulley to further inspect should be straight forward, using a tool to hold the pulley/engine from turning. Any experience here?

03-13-2017, 05:56 PM

---
I'm thinking check power steering. It leaks a little from the top of the reservoir tank and forms that sludge mentioned.

Now.....don't buy a new tank. For hundreds of dollars. Like Porsche mechanics for road car will propose. The Porsche Motorsport department sells a repair kit they used on the 997.1 cup for about $20.

03-15-2017, 04:40 PM

---
Tracing from underneath it seems the origin is the center of the engine between the very lower part og the case and the pulley somewhere.. Pulley area not wet.

03-15-2017, 05:18 PM

---
Can the rear engine mount bracket be removed with the engine in place ?
Pretty sure the leak is somewhere behind the rear bracket plate?

03-16-2017, 03:29 PM

---
I'd bet it's front main even though you don't really see it around the pulley. Mine made a mess all below the pulley and I'd get oil basically migrating down the center of the cases where they came together.
Good news is if you're handy with tools and know what you're doing in there it's not that bad of a job. Set aside an afternoon and grab your favorite 6 pack and have at it.
https://rennlist.com/forums/996-gt2-...ement-diy.html

03-16-2017, 04:38 PM

---
You could be right. Was thinking to take the pulley of and check, but need to find an appropriate tool to hold the pulley first.

03-16-2017, 06:00 PM

---
I'm not sure the engine carrier can be removed in place. In fact, I think it may cause coolant to run out when you pull those bolts. Which maybe you can get at with the bumper removed... Man, trying to remember someone here tried this and it made a mess... I think it was that.

03-16-2017, 06:26 PM

---
Is there a WSM describing the pulley And seal work?

Guess I need:
pulley holding tool
seal install tool
new seal #
new bolt #
new friction washer #
some kinda of loctiet #
tq spec?
Thread
Thread Starter
Forum
Replies
Last Post

Posting Rules
You may not post new threads
You may not post replies
You may not post attachments
You may not edit your posts
---
HTML code is Off
---