FS: Carnewal PSE manual/remote control

08-28-2016, 01:15 PM
Addict
Rennlist Member
Join Date: Dec 2013
Posts: 316

FS: Carnewal PSE manual/remote control **SOLD**
---
Gents,

The Carnewal PSE manual control was used for 2 weeks by a prior owner of my car. He removed it right before selling the car. It appears as new to me. It is a cool remote device to open up the exhaust note at lower speed/rpm's. Takes minutes to install and is fully reversible. As I have installed a Sharkwerks bypass on my car, I don't really need it. They cost about $200 new.

I am asking only * REVISED * $50 US and will include free UPS shipping in the continental US at that price.
Reasonable offers from RL members considered.

From Carnewal's website:

The PSE on the 997 GT3's needs to be activated every time you start the car by pushing the "Sport" and/or "PSE" button. And even if you have decided to set the PSE in the loud setting, the DME will always switch the PSE to silent between 45 and 75km/h. On most cars, it's also not possible to have the PSE on when the Sport setting is switched off. We now offer a plug and play solution that allows you to control the PSE manually, with memory function and all this via remote control. The 2 channel remote has a "loud" and "silent" button so you can be 100% sure of the setting, even before you start the engine. While you drive, you can switch between loud or silent at any time. If you switch off the ignition, the last setting will be stored so next time you start the car, the PSE will still be in the same position so it's not necessary to push any of the buttons first, in order to get the PSE in the setting that you prefer.

Easy to DIY in 10 minutes, no mechanical skills required. 100% reversible to stock without any traces.
---
Last edited by FLGT; 01-09-2017 at

07:05 PM

.

09-09-2016, 06:11 PM
Addict
Rennlist Member
Join Date: Dec 2013
Posts: 316

---
As this is just sitting in a box next to my desk gathering dust, will sell to RL member for $50 and even include free ground shipping by UPS.

09-09-2016, 06:46 PM
Addict
Rennlist Member
Join Date: Dec 2013
Posts: 316

---
*SOLD - pending payment *

09-10-2016, 02:49 PM

---
That's a giveaway! Someone will be happy

09-11-2016, 07:23 AM

---
The steal of the day


09-11-2016, 03:38 PM
Addict
Rennlist Member
Join Date: Dec 2013
Posts: 316

---
All paid for and heading to NY. Hope you enjoy it.

10-18-2016, 10:37 PM
Agent Orange
Rennlist Member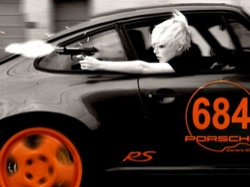 ---
Yeah, it's absolutely awesome!!




10-19-2016, 09:47 AM
Addict
Rennlist Member
Join Date: Dec 2013
Posts: 316

---
Sold to a happy RLer. Glad it worked out

01-08-2017, 08:33 PM

01-27-2017, 12:51 AM

---
HAHAHA I have one sitting next to my desk too.

03-15-2017, 08:08 PM
Thread
Thread Starter
Forum
Replies
Last Post

Posting Rules
You may not post new threads
You may not post replies
You may not post attachments
You may not edit your posts
---
HTML code is Off
---