Centerlocks - I'm out! ....Hello 5-lug conversion!

03-24-2016, 08:11 AM
New User
Join Date: Mar 2016
Posts: 2

---
Hi everybody !

Looking for parts to convert my 2011 997 TT 5 lug. (standard brakes) into CL.
Preference for the complete package.

Thanks

Nico

03-24-2016, 11:53 AM

04-25-2016, 10:30 PM

---
Rather than pull the uprights out has anyone used the SIR tool to yank the center lock hubs out like you normally would with a 911?

10-12-2016, 02:22 PM

---
Any of you converting to a 5-lug set up have your old CL hubs and locks laying around collecting dust? PM me.

MJ

10-15-2016, 01:05 PM

---
WTB Full set of OEM Centerlock wheels (prefer Red)
9 x19 47mm offset
12 x19 48mm offset
PM or email if you have a set.
[email protected]

11-06-2016, 05:14 AM

---
Anyone who has converted their car to 5-Lug have the 20 Red Anodized Drive Pins they would want to part with?

11-11-2016, 02:21 PM

---
I recently converted a 2012 GTS to 5 lug from CL. The CL hardware had 23k northeastern miles on them at the time. Would like to offer the lot for sale but have no idea of what to ask for. Any input beyond "just pack them up and send them to me"

would be greatly appreciated!
Mike

12-23-2016, 02:03 PM

---
Looking to Trade for CL's. Complete.
I have a 2007 GT3, with mint Silver GT3 wheels. 24,000 Miles. Looking to trade its 5 lug setup for a complete Center lock setup. Pm me

12-23-2016, 02:12 PM

---
If I have a complete CL setup that had 23.5k miles on it when I converted my 997.2 GTS to 5 lug that I'm looking to sell if you can't work out a trade with someone. LMK. Thanks.

01-10-2017, 03:56 AM

01-19-2017, 01:23 AM
Agent Orange
Rennlist Member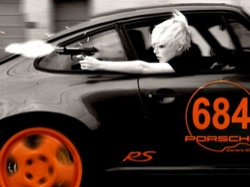 ---
I have all of the above, including the center lock removal tool, except for the driving pins you need for the brake rotors. Everything is assembled:

07-23-2017, 01:21 AM

---
Nice job!

Post a photo of the entire car with your new 5 lugs...love those GA1R Forgeline monoblocks!
Cheers
Doug N

08-08-2017, 09:22 PM
New User
Join Date: Aug 2017
Posts: 1

---
Heads up, if anyone wants to sell their CL kit or parts - PM me or shoot me an email please:
[email protected]
Thanks !


08-12-2017, 08:54 PM

---
Since we're showing off some 5-lug conversions. Here's one of mine:
Thread
Thread Starter
Forum
Replies
Last Post

Posting Rules
You may not post new threads
You may not post replies
You may not post attachments
You may not edit your posts
---
HTML code is Off
---