Gear ratios of 997 GT3

09-28-2011, 01:10 PM

09-29-2011, 11:24 AM

---

09-30-2011, 07:37 AM

---
You need to call Matt over at Guard transmission. He will be working on a project car of mine from another forum.

The trans up grades are going in a 11' GT3 RS. Updates will include LSD and new 4-6th gear stack. Also may look at another clutch and flywheel.

Work will start at RSS in Costa Mesa, Ca. as soon as Interline Transport gets it there.

Again, call Matt at GT for more info and options on trans updates.

YM.02$

-Troy

06-04-2012, 05:56 PM

---
BTW - Porsche now offers the factory 3.89. It can be purchased from Suncoast for $2695. Just bought it.
Part #: 997 302 911 90
Model: G97.92 I004
Wright Motorsports/Brian Copans will be handling my install

06-04-2012, 05:57 PM

06-04-2012, 06:15 PM

---
damn -- I just sold two of them

12-04-2018, 09:43 AM
Rennlister Extraordinaire
Rennlist Member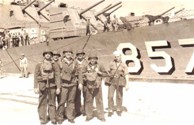 Join Date: May 2001
Location: Solana Beach, CA
Posts: 7,802

The 3.89 "Bug" has bitten
---
On my 2004 GT3, I am doing the AASCO LWF/clutch, etc. Also replacing the stock LSD with a 60/40 Guards unit. Now I am thinking, "while you are in there", change out the R&P to the 3.89 , and maybe add a taller 6th gear. There is no track I run where you get into 6th gear, and if there were, I wouldn't go there...too bloody fast for me. I do like to do a little Hwy cruising and 3,000 RPM seems to be the sweet spot for this engine...as it was for my former 993 with short gears. With that tranny, I wish I would have put in a taler 6th gear, or retained the stock 6th hear, R&P was stock on the 993.

So the 3.89 is on my 2019 wish list, probably with a taller 6th gear.

12-04-2018, 12:21 PM

---
I did what has been suggested in the preceding posts to my 2007 RS. I replaced the OEM 3.41 R&P with the 3.89 that comes in the 997.2 GT3/RS. I also changed out the 6th gearset to the taller 997.2 ratio. The acceleration - as well as the ability to leave a stop - is greatly improved, and freeway cruising rpm is perfect. While in there, I installed a 40/60 Guard LSD unit guts into the OEM casting, changed out the RMS (for a Turbo unit - yea!! no leaks anymore), and replaced the clutch components (LWFW was fine). All told, around $12-13K. Not cheap.
---
Last edited by HarmonyJim; 12-04-2018 at

03:49 PM

.