997.2 dashboard replacement - easy or brutal job?

02-12-2019, 10:02 AM
Addict
Rennlist Member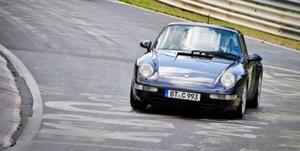 Join Date: Jun 2004
Location: Ridgefield, CT
Posts: 509
Likes: 0
Received 0 Likes on 0 Posts

---
Resurrecting this thread... has anyone have an recent experience with this? I'm looking for a 997 but really want the leather dash and wondering if I can swap them at a later date.

02-12-2019, 12:42 PM
Addict
Rennlist Member
Join Date: Aug 2014
Posts: 68
Likes: 0
Received 0 Likes on 0 Posts

---
I pulled mine out and then put it back. A zillion steps and screws. Take your time and take lots of pictures. Not bad if you are mechanically inclined. The hardest part is following the steps in the manual and not jumping around. Has to go in a sequence.

02-13-2019, 12:55 PM

---
Exactly, it's tedious but not rocket science. Two problems are the possiblity of snapping off plastic tabs and retainers which have become brittle with age and heat; and getting it back together without creating any rattles or squeaks. So far my dash is quiet, so I'm hoping never to have to remove it. Definitely I would not do it just for cosmetic reasons, but YMMV. The one time I was involved with this was for someone who wanted all the foam replaced in the AC system. I decided mine works good enough with the foam gone so I'm leaving that sleeping dog lie.

02-13-2019, 01:53 PM
Addict
Rennlist Member

---
The dash is secured by 2 snaps - It's a 2 minute job.
.......Just kidding - removing/replacing dash is probably one of the most time consuming PITA's. My hat is off to you if you decide to go forward and take on the job!!
Post photos plz so we can help you put the puzzle back together