Rennline Studs - Rusted Tips

03-27-2019, 08:20 AM
Addict
Rennlist Member
Join Date: Aug 2016
Location: Ohio
Posts: 811
Likes: 0
Received 0 Likes on 0 Posts

Rennline Studs - Rusted Tips
---
I have a set of Rennline studs. I change out my wheels a few times a year. I have noticed that the studs are developing surface rust on the ends.

Anyone else have this and recommend a product to prevent?

03-27-2019, 11:24 AM
User
Join Date: May 2017
Location: pseudoscience
Posts: 379
Likes: 0
Received 0 Likes on 0 Posts

---
They're black oxide coated. Hit them with a wire brush or steel wool to take the rust off and put some light oil on them. The oxide layer absorbs the oil and prevents rust. Avoid cleaning them with anything that will remove that oil and they'll stay rust free.

03-28-2019, 05:01 AM
User
Join Date: Apr 2016
Location: Espoo, Finland
Posts: 169
Likes: 0
Received 0 Likes on 0 Posts

---

03-28-2019, 08:21 AM
Addict
Rennlist Member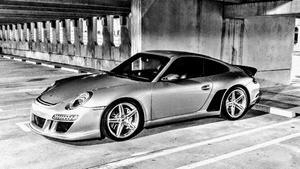 ---
If an option, switch to World Motorsports Titanium as I think they now offer a stud kit as well as their lug nuts and lug bolts, but not 100% certain on that.

I use their bolts and nuts on both my 997s and the Cayenne.