YIKES!!! Dealer Installed Engine Mounts. What Is Wrong

10-31-2018, 04:11 AM
Addict
Rennlist Member
Join Date: Sep 2018
Posts: 35
Likes: 0
Received 0 Likes on 0 Posts

YIKES!!! Dealer Installed Engine Mounts. What Is Wrong
---
Left Side
Right Side
Without being Back Lashed about dealer installs, take a look at my mufflers.... What gives?? Three months ago took car to dealer. Brought home and then returned to dealer to have newly installed water pump replaced under warranty due to leaking. Then I Received a call from service advisor stating I need to have an engine mount replaced,. I O.K'd. Picked up my car this past Friday and before leaving I spoke with the mechanic (still in training..may not matter) about the engine mount. He stated that he became aware of the bad mount when he started the car and put it into reverse to bring into the shop. He said it was almost corroded off??? I asked why he only put one on and not both..he replied he put one on during the last initial repair.... Well I am not charged for a Hydromount on the first invoice. I am on the second invoice. While driving home I noticed an unusual sound vibration around 12-1800rpm and the engine sounded deeper?? So, is it procedural for a Porsche mechanic to install just one as he stated during the first visit and not inspect the other which he said was corroded? Something is Fishy or am I fishing? What happened and what needs to be done?? Thanks in advance!

10-31-2018, 09:19 AM
Addict
Rennlist Member
Join Date: Dec 2017
Location: Colleyville, Texas
Posts: 343
Likes: 0
Received 0 Likes on 0 Posts

---
You cannot "adjust the exhaust tips down." There's something else wrong here. What side mount was just replaced?
---
Last edited by swingwing; 10-31-2018 at

09:21 AM

. Reason: Added sentence.

10-31-2018, 09:40 AM
User
Join Date: Jun 2012
Location: MN
Posts: 1,513
Likes: 0

---
It's possible the other side is bad. Take it back to the dealer, show them the problem, and fix it. If you truly have paid for two mounts so far (not clear in your post), then the repair should be on them. If you've only bought one so far, be prepared to pay for a second one. The best you can hope for in that case is perhaps some good will - like a free oil change for your trouble.

10-31-2018, 03:54 PM

---
Based on the photos you posted it looks like the right tip is adjusted UP and the left tip is DOWN (they are adjustable, they swivel in all directions). Was the photo taken by a camera on a tripod?

10-31-2018, 05:13 PM
Addict
Rennlist Member
Join Date: Sep 2018
Posts: 35
Likes: 0
Received 0 Likes on 0 Posts

---
I was told by the Porsche Mechanic that he installed one last month on my initial service and when I returned for a Faulty New water pump under warranty he said he replaced the other side. Not sure which occurred first. Really Bugs my Butt that a Porsche mechanic at a dealer would intentionally replace one to begin with. As I attempted to say in original post, the only reason he replaced the second hydromount was because when he put the car in reverse it grumbled. One other suspicion I have is that the first $5,500 invoice does NOT charge me for a $239.00 hydromount. And we all know that never happens.....??? Keep thinking I appreciate any theories!! Bill H

10-31-2018, 05:18 PM

---
The dealership messed up. I would not bring it back there. Go to a different Porsche dealership and tell them all what happened including the water pump, and tell them to put someone experienced on it. That would **** me off to high hell.

10-31-2018, 05:19 PM
User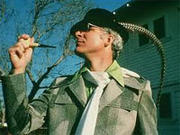 Join Date: Feb 2012
Location: Raleigh, North Carolina
Posts: 1,899
Likes: 0

---
Lots of possible explanations. Bear with me while I free associate...
If your dealer replaced one mount under warranty, you would not have been charged for the mount or labor but the repair would certainly have shown up in their service records. Porsche mounts are not cheap. There would be a paper trail--especially on a warranty replacement. Is it possible the tech misremembered which car he installed a mount on?
Exhaust tips do, in fact, have TONS of adjustment in them. If a PO or tech had adjusted the mounts to get even reveal, then replaced only one mount, the tip on the side with the new mount could be higer after the fix. I would expect a decent Porsche tech to adjust the tips for even reveal after replacing one or both mounts.
I would also expect a Porsche tech to replace both mounts at the same time, unless there was some physical damage to one of them that required its replacement before it actually wore out (unlikely).
Not only would I expect the mounts to be replaced together, but even if a dealer tech was only replacing one, I would be amazed if the service advisor didn't take the opportunity to upsell you on both. It's an easy job, and once you're replacing one, replacing the other adds maybe ten minutes to the whole job.
When I replaced my mounts with OEM Porsche replacements, the new parts had very large factory part number stickers on them that the originals did not. Do either or both of your mounts have stickers or sticker residue on them? I would be VERY surprised if a technician working flat rate would take the time to remove the part number stickers and clean the mounts up during the install. This could help you tell if the mounts had both been replaced.
If your mount(s) had been replaced correctly and with stock Porsche mounts, you should now have less vibration, not more.
How many miles are on your car?

10-31-2018, 05:21 PM
Addict
Rennlist Member
Join Date: Sep 2018
Posts: 35
Likes: 0
Received 0 Likes on 0 Posts

---
No tripod, hand held...Why would one be so far out of adjustment when they were symmetrical to begin with. Remeber, this mechanic is young and in training and all alone in the shop with no mentor.