My Introduction to the GT3 Community

12-21-2010, 01:09 AM
GT3 player par excellence
Lifetime Rennlist
Member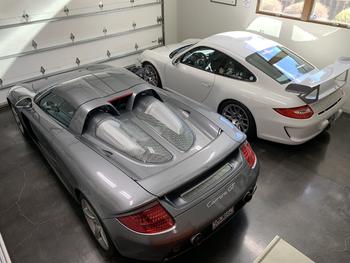 ---
Originally Posted by
SH || NC
Welcome to the funny farm! We need more pics, and let us know when your first track event is.
I just got rid of my
B6 S4 Avant
for a
tow / family hauler
. I loved that car; true sport / utility.
haha, i had a B6S4 avant, silver.

12-21-2010, 02:50 PM

---
Dolphin Grey fully loaded with Carbon inlays Mods: Milltek Downpipe and Cat back, Alcon Mono 6 355mm BBK, Stasis TrackSport Coilovers w/ 750/1100 springs, Stoptech braided lines, Stratmosphere V8 intake and Short Shift Kit, GIAC/stock tunes, Hotchkis Sway bars, 35% tint, 18" OZ Ultraleggara's, 25th Anniversary Carbon spoiler, GAIC tuning and the list goes on.
Induktion takes care of me and sponsors my 996 GT3 racecar as well. I instruct for several clubs and get up that way a few times a year, if you see one of them there stop by and say Hi

12-21-2010, 03:02 PM

---
Nice little bit of mods you have going there.

What size piping are you running? 2.25 or 2.5?

You should check out the JHMotorsports Tune if you are looking for maximizing performance.

Also, ditch the aftermarket intake as it literally does nothing for the car. You have an auxiliary radiator sitting right below the cone. Heat rises and all that filter is doing is sucking in that hot air radiating from the radiator.

That brake / suspension setup is incredible though. I assume you take the B7 on the track too?

12-21-2010, 04:38 PM

---

12-22-2010, 02:15 AM
GT3 player par excellence
Lifetime Rennlist
Member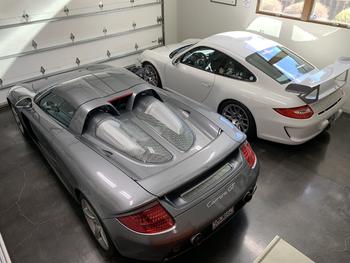 ---