FS: OEM Rear Rotors

02-14-2018, 05:25 PM
Rennlister Extraordinaire
Rennlist Member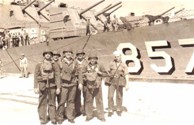 Join Date: May 2001
Location: San Miguel, CA
Posts: 7,596

FS: OEM Rear Rotors
---
Genuine Porsche Factory Parts, brand new, never been installed, 330mm in dia., not clone parts, purchased from Gaudin Porsche in Las Vegas last fall. Bought them
by mistake when I was in the process of swapping out my PCCB rotor
s
for iron rotors. Of course 330mm rotors and Yellow PCCB calipers are far from ideal, aka know as, they don't fit.
I went with Serbo 350mm 997 Turbo slotted rotors: They work great...tried them recently at the track.
Gaudin and most Porsche dealerships charge about $160.00 a rotor, Pelican is about $140 a rotor. I am selling these for $225,
both rotors
. Buyer pays shipping, I'll eat the Pay Pal charges.
My Pay Pal address is:
[email protected]
996.352.405.02 Rear Left
996.352.406.02 Rear Right

02-16-2018, 04:20 PM
Rennlister Extraordinaire
Rennlist Member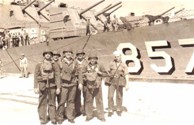 Join Date: May 2001
Location: San Miguel, CA
Posts: 7,596

118 Views and no bites = Price Drop
---
Every time I see these rotors it reminds me of my mistake buying 330mm rear rotors, trying to fit them into Yellow calipers for PCCB brakes that just happen to be 350mm. My mistake is your windfall.

I want them gone so the price is now $175 for both rear rotors. I will see if CFGEN wants them for ????

02-16-2018, 05:25 PM

---
Hello Martin,


PM sent..

Thanks,
Bob