2nd gear detent (Gbox)..... pictorial DIY.

02-01-2011, 04:22 PM

2nd gear detent (Gbox)..... pictorial DIY.
---
This is a DIY for the 2nd gear detent made by gbox... I followed their instructions here:
http://www.gboxweb.com/detent.html
This DIY took me 1:15 min... can prob do it in 45min now that I know. There is a lot of feeling rather than seeing with this mod....as space is extremely limited. If you are clumsy or if you will be on your back..... forget it. Unless you are one of those young ones.... then go for it.
Kicking out wifey's car, she was not happy.... the wife not the car.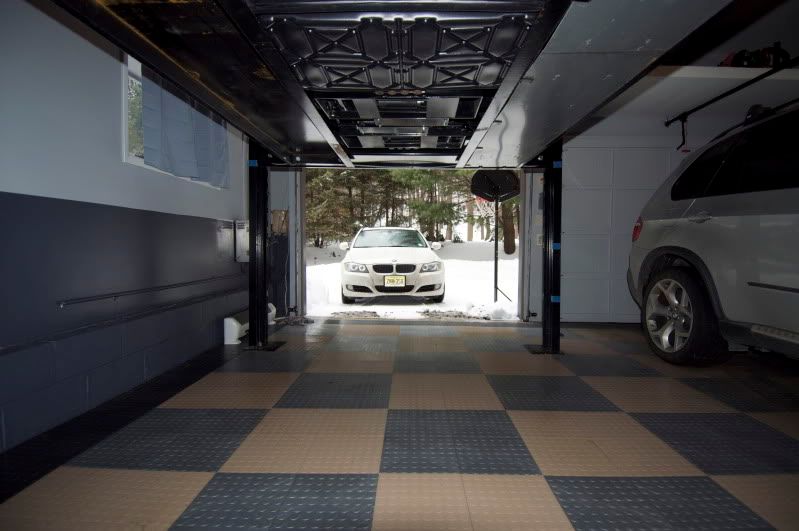 See my finger? thats were the detent cover is.... right next to it is the cover bolt you have to remove first.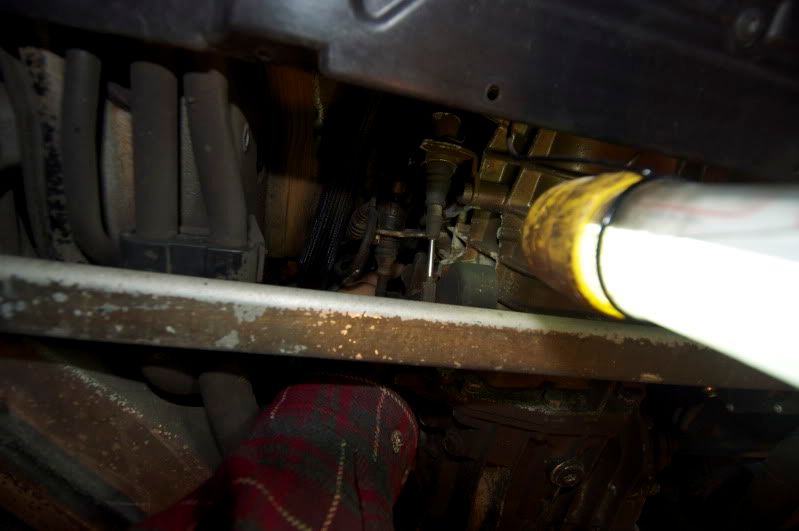 OK.... first thing, we need some space. Take off the last tunnel cover.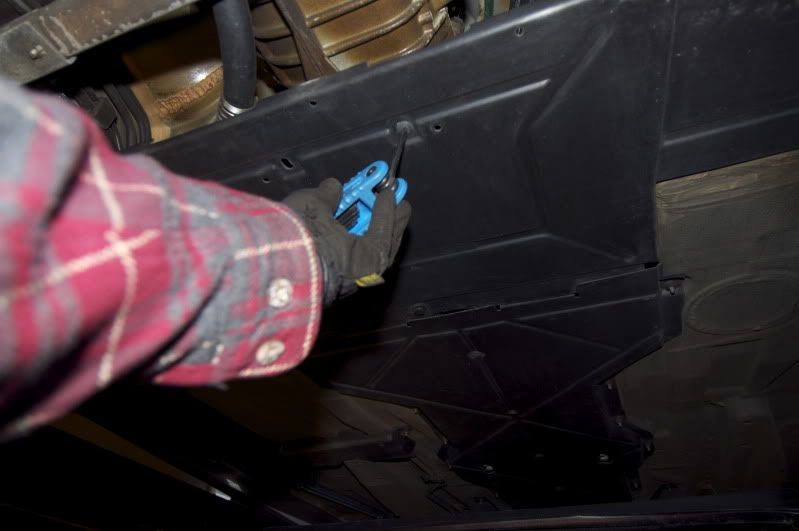 You need a 8mm for the cover bolt with a flex extension since you will be going at it at an angle. Go in from this side to get to the bolt.... this is not that bad.
Here is the bolt.... damn, thats a long bolt.
Next is the detent cover.... get an allen socket (13mm) and knock out the allen part with a punch and hammer. You need a short allen and a ratchet (the one that youve never used)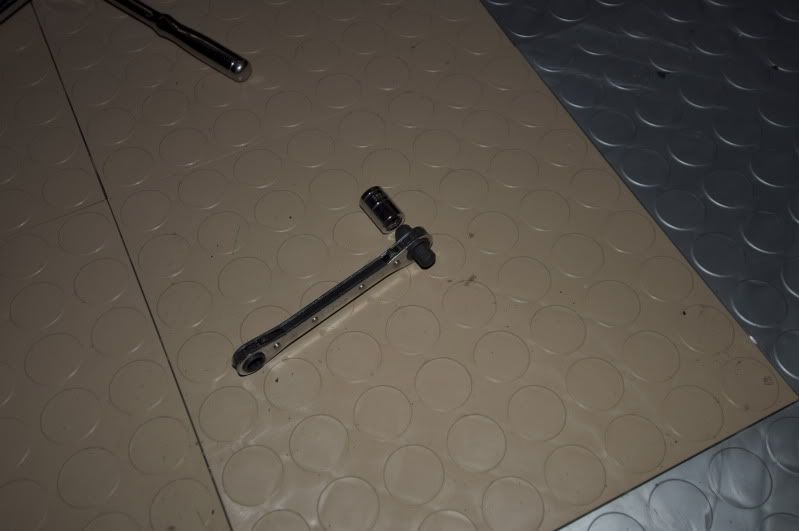 Put the allen on the detent cover and slip the ratchet on the allen..... I used a cheater bar to break the cover free.
detent cover off
Use the allen and a magnet to fish out the detent spring like this.
Again use the allen and magnet to fish out the detent..... tada!
Here's the OEM (left) and Gbox.... when you slip the detent back in the tranny, the wheel pin must be 90deg from the tranny side (or facing the side of the car). You can wiggle the shifter a bit and it will move the detent.... this is in its normal position.
Reverse the procedure.... button everything up. Put a blue loctite on the cover for a little seal.
Clean up and grab a beer.
Next Mod..... reverse light switch on the tranny. My light does not work.

02-01-2011, 04:50 PM

---
Thanks for the pictorial. I thought this was primarily and issue for the turbos. Were you having problems?

You'll actually enjoy replacing the reverse switch. It's literally the easiest thing I've ever repaired on any car.

-Shawn

02-01-2011, 05:06 PM

---
Ive experienced a 2nd gear pop out in the cold a couple of times intermitently, it wasnt bad at all.... this is more preventative before it turns into a problem... The pop out is not that common... more so in the turbo, but it does happen in the carreras'.
Been wanting to change that switch forever.... now that it is exposed, its a good time to knock it out.

02-01-2011, 05:19 PM
Addict
Rennlist Member

---
Nice job. Those are some tight working quarters. I was just reading about the 'back up light' DIY on Renntech. Mine doesn't work either.

02-01-2011, 08:09 PM

---
Thanks for the write up!! The OEM detent looks identical to the new one. Also, did you feel any difference in shifting?

02-01-2011, 08:17 PM

---
dude... its like a ice skating rink out there. Gonna wait till this thaws out, Im not expecting anything different in shifting though.... just no more pop out.
There is a tiny difference between the two.... thats why these are supposed to work, the OEM tolerance are to tight.

02-01-2011, 09:49 PM

---
Awesome, I can't wait until it gets warm out to upgrade mine.

05-23-2011, 08:05 PM

---
Originally Posted by
tariq911
1- the cat at low RPM is so slow and heavy, maybe i am not usedto porsche but i have a frind expert with porsche he gave it a try and he told me this is not a porsche. the only error code from the engine is (cam shaft).
2- suddenly i started to face problems with the gear, on both tip and auto when i give a gas fro 1st to 2nd the gear pops, its like a gap in shfting ans the psm starts flashing. its very clear in the 1st to 2nd gear, but i think the problem is in all shifts.
1. Any cam shaft related DTCs are usually serious and should be addressed. Perhaps worn pads or variocam actuator mechanism. Or worse. If you can get the DTCs from the car you can get more exact diagnosis.
2. IIRC the detent is for G96 manuals only, not A96 tips. You should check your trans fluid level. It is possible there is some mechanical problem or perhaps the torque converter is worn.
Best thing to do would be to create a new post (or two), one for your trans issue and a second for the trouble codes your car is throwing related to the cams.

05-23-2011, 08:36 PM

---
Thanks for the write-up my wife's 996 also suffers from the occasional 2nd gear pop-up so I'm getting to do the same thing on her car. This will help!


05-24-2011, 02:22 AM

---
Out of curiosity, has anybody measured the factory shifter detent vs. the replacement? I'm curious how close they are...

05-24-2011, 02:28 AM

---

05-24-2011, 02:46 AM

---
1/32nds of an inch in which measurement/is the replacement narrower or shorter?

05-24-2011, 02:57 AM

---

05-24-2011, 03:57 AM

---
Inside hole is taller? I appreciate the feedback, but not sure I'm following you?

05-24-2011, 06:49 PM

---
Thanks much for the info. I replaced my reverse light switch, now need to do this next. I have the 2nd gear pop put only when the car is cold, but would rather take care of it now.
Thread
Thread Starter
Forum
Replies
Last Post
924/931/944/951/968 Forum

Posting Rules
You may not post new threads
You may not post replies
You may not post attachments
You may not edit your posts
---
HTML code is Off
---