FS: 993 Technology Hollow Spoke 18" Wheels + Tires - Narrow Body Fitment

10-29-2013, 07:01 PM

FS: 993 Technology Hollow Spoke 18" Wheels + Tires - Narrow Body Fitment
---
I have a set of freshly refinished OEM hollow spoke wheels. They were repainted in Polar Silver by Wheel Collision in Bath, PA. They look great. Come with matching painted center caps. And also come with a set of Sumitomo HTR Z III tires (225/40/18 and 285/30/18) mounted on them. The tires are in good shape but not new. I'd say around 50% left on the rears give or take, more on the fronts. The wheels are for Narrow Body cars, will fit Wide Body cars with spacers in the rear.
It cost me about $1850 to purchase the wheels and have them refinished, I am asking
$1800
plus shipping for the whole package.
I only have one picture of the wheels when they first arrived from Wheel Collision. If anyone's interested please let me know.
Thanks!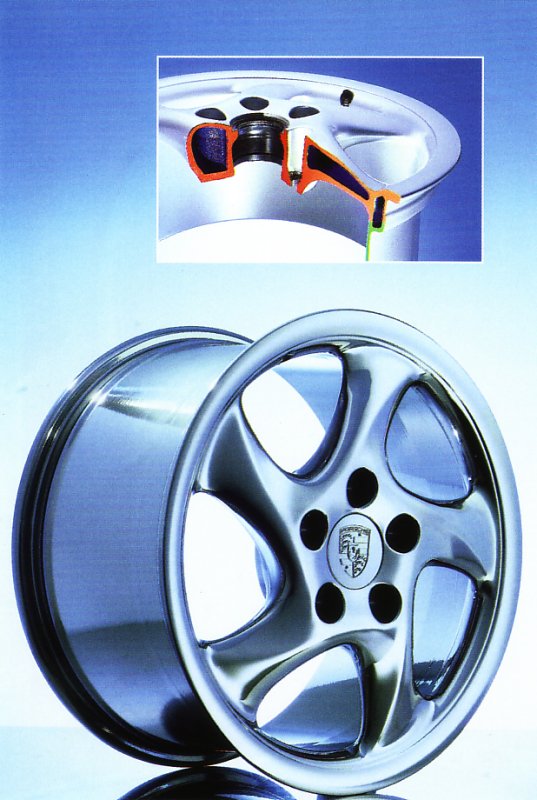 ---
Last edited by ilko; 01-29-2014 at

06:33 PM

.

10-30-2013, 07:33 PM

---
Porsche did make them (hollow spokes) for NB's. Porsche Part #'s are:
8x18 ET52 Front 993.362.136.00
10x18 ET65 Rear-NB 993.362.140.01

10-30-2013, 07:41 PM

---
Your information is incorrect. Option 408 was the Technology wheels in 1996. My car originally came with hollow spoke wheels.
Only selling these because I have a set of genuine 993 RS Speedilne wheels I am running on the car.

10-30-2013, 08:34 PM

---
See attached; In 1998 Technology wheels for NB were a $3,229. option. This option was for 8" and 10".
Awesome deal for someone w/ a Polar silver car.
Regards,
.

10-30-2013, 08:38 PM

---
and still only about $455 each for HB sport seats...bizarro world I tell ya, bizarro world.
Beautiful wheels, great seller...GLWS Ilko