3.8 Upgrade?

02-01-2013, 08:43 PM

---
To tie the above 6 or 7 posts together, kind of shows the value added in expert understanding/execution of these things. Yet we'll get a "so-and-so does a top end for $999, must be all those other guys are rip off artists"..........

Honestly, I'm shocked at a number of my engines stayed together. You pull an engine halfway down on a Saturday at the track, get it back in the car well into the morning..........and hope when you roll out Sunday AM. (Understand I ran with a LOT of substandard stuff back in the '80s when I was basically broke, and the alternative for the weekend was watching TV or working at the shop. I would NEVER do similar on something that I was paid on.)

03-17-2014, 07:50 PM

---
- what make are the P/C's?
- ideally this is a tuned system - 50HP without anything else - hogwash
- you need to upgrade a pile of stuff to add 50HP.
I call BS on that.
Just my two cents of course.

Cheers,
Mike

03-17-2014, 09:25 PM

03-17-2014, 09:29 PM

---
I don't see how you would get more than 15 hp with just a displacement increase. It seems pointless without a host of other upgrades. Add cams, tuning, head work, bottom end upgrades and that is the real cost of an upgrade.

03-17-2014, 09:33 PM

---
Stock 3.6 (3600cc) Varioram (SAE net): 282hp with a 78.33hp/Litre specific output.

All else being equal, and it never is, a "3.8" (3746cc in reality) : 293.4hp.

Minor displacement bump equals minor hp upgrade for not so minor cash. Additional not so minor cash required for further hp increases.

03-17-2014, 10:31 PM

---

03-17-2014, 10:41 PM

---
Originally Posted by
993C4Smontreal
That figures, I bought a set of brake calipers from him years ago. He doesn't speak the truth about much, in my book. Downright liar......

03-18-2014, 01:29 AM

03-18-2014, 01:32 AM
Rennlister Extraordinaire
Rennlist Member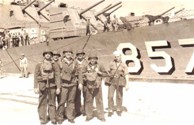 Join Date: May 2001
Location: Solana Beach, CA
Posts: 7,890

3.8??? Why???
---
Rebuild the transmission...you'll love the car even more, and you'll be looking for more and more reasons to drive the car. Maybe even push the concours types to drive it in the rain?

I have several friends with 993 cars that have done the close ratio routine. The first guy went the stock 1st and 2nd, with close ration 3rd - 5th, and his old 5th became 6th. This is a pretty common approach....drove this car, a real eye opener.

Next, I meet up with Jordon, a San Diego guy, who went the full top to bottom route, a few years back, with a complete set of close ration gears, 1st - 6th. He let me drive the car for a few miles...on my own no less, awesome experience....Steve Weiner built the box for him. After this drive, the hook was set.

In the past, I have been told, the close ration transmission feels like an additional 50HP. I can't argue against this, having driven my car post close ratio transmission rebuild. I too retained stock 1st and 2nd (The gears were in good shape), and custom close ratio gearing from 3rd - 6th. In addition, 3rd through 6th gear synchros are all steel now, no more brass. This was overkill, but we all know the "while you are in there" syndrome. In addition, I installed a California Motorsports 1st 2nd billet shifting fork as well as an Albins (AU) 3rd 4th billet shifting fork. Had some worn bearings replaced. Might as well bolt up a new clutch to my RS flywheel. The clutch had 50,000 miles on it...had some wear left, but "while you are in there" prevailed. Lance Aspesi in Van Nuys, CA did all the work, the gear selection...totally turn key for me.

So if I had to do it all over again, and I was looking at a 3.8 re-build and a stock tranny, or forget the rebuild and just do the close ration tranny...I'd do the latter. And (Heresy), if I ever have to rebuild my motor, it will be blue-printed to stock. It puts out 262 HP to the rear wheels now, that's all I can handle in my Weight/HP GT class anyway.

03-18-2014, 09:03 AM

---
Ben, didn't you install Steve's modified chip a while back? I seem to recall you being very pleased with the performance upgrade (or maybe I'm getting old and confused?).
That's not the reason for the engine work is it??

03-18-2014, 11:38 AM
Addict
Rennlist Member
Rennlist
Site Sponsor

Join Date: Jun 2001
Location: 155 Commerce Drive | Fort Washington, PA 19034
Posts: 683

---
I did the full ANDIAL 3.8 liter build after several East Coast engine builders screwed up my engine bigtime and made lots of excuses for lousy assembly and etc. Custom engine building is expensive and NOT worth it in my opinion unless you have an engine failure or something has worn out and or the engine is soft or has a bad leakdown or compression. Go in if you have to. Its amazing that people are tearing apart low mileage GT3 engines and having variuos yuppies tuners build big engines.

all these aircooled and watercooled Porsche cars significantly wake up with simple induction and exhaust modifications. I'm not a carpet bagger but its true real power. If you are a racer a good freeflow Dyno developed exhaust system will add significant power. Bolt-on modifications are not BS and easily reversible for warranty and concours events.

I remember way back in 1996 when I was club racing with Rafael and we both had 993 cars. I made a set of 993 catbypass pipes and we hooked these up to my Fabspeed 993 Supercup straight through mufflers. Basically after the stock 993 headers you could roll a Golf Ball out the tailpipe.

All the Knowledgeable Porsche engine builders, savvy know it all tuners, and the dealers stated that catalytic converter technology was so advanced at that time that my CAR and my buddies car had LOST power and or would require a revised ECU chip.

I ignored all these savants as I have many friends at OEM tier 1 engine plants and they all told me an engine is simply an air-pump that wants to breathe and exhale as easily as is possible.

I went to Pocono and it was laughable..............on the straights I had so many many car lengths at the race track coming off corners "DEAD EVEN" (no extra cornering speed or exit speed) with other stock 993 cars............20 cars lengths at Pocono with catbypass pipes , Supercup mufflers, and CUP airbox on a stock 3.6 993. Later Dynoing around 300 to 305HP. with special oxygenated gas blends likely added another 5 to 10HP. there were 6 993 cars on that and other PCA club racings tracks that year.........we used to drive up hug their rear bumpers and draft right around them and they would give us the 1 finegered salute. Several weeks later all the Gung-Ho guys bought my catbypass pipes and exhaust.

the catbypass pipes and or sport cats have worked great on all cars RIGHT up to the most current 987.2/997 GT3/ 981 Cayman Boxster ITC Interseries race cars. Catalytic converter technology is better.........but still restrictive over a HJS Germany Tri-metallic 200 cell sports racing high flow catalytic converter and or a straight pipe!

Later as I was GUNG-HO and more experienced............I was PCA Club Racing and always wanted a 993RS Clubsport ROW clone car. AS you all know Porsche did not bring these cars into North America.

Ultimately, I bought all the body and suspension parts.......bought the rear wing from Kevin Buckler.....bought 3.8L slips fits, 993RS valves and cams..........1st .engine builder did a **** job installing everything..............2nd engine builder Big Time Famous screwed it up again..........sent the entire god-damn car to Dieter at ANDIAL ...........another $25000 later 335HP on the engine Dyno with headers and dual inlet dual outlet muffler NO cats.

1995 993
3.8 case bored at Andial another new set of Mahles
Carillo rods
Cams
headers with 993RS valves
a few tricks inside nothing special no magic dust
trans rebuilt
lite flywheel
11.3 comp +/- .3
stock 993 plastic injection manifolds and MAF sensor and 335HP and more torque

Dieter strongly suggested FORGET about 12:1 or higher compression.........a few laps out of the pits and the power falls off as the aircooled engine heats up. Stick with stock Mahle compression and dont go for more and you will have a strong reliable engine.

Not to be negative.............but any stock 3.6liter 993 with a set of quality headers and freeflow exhaust will be in the 310HP range or more. The last 25 to 30HP is really really expensive.

IMagine building a complete professional 964/993 3.8 RS engine with all the right parts and then re-installing the stock 993 factory OEM catalytic converters and 2" heavy stock mufflers.............you are back at around 300HP and the engine is essentially choked!

I bought a 930 7 years ago for $30K.............sometimes you can buy a complete car for an engine building adventure. Pumped $20,000 into restoring the car and now I have a 420HP 930S factory slantnose.........
__________________
Fabspeed Motorsport USA
155 Commerce Drive
Fort Washington, PA. 19034
www.Fabspeed.com
P: 215-646-4945
F: 215-646-9828
Exotic Car Performance Experts
Porsche, Ferrari, Lamborghini, McLaren, Maserati, Bentley, Aston Martin, BMW, Audi and Jaguar.
31 year PCA Club member supporter
14 year Ferrari Club member
1st ever financial supporter of Porsche Fans/ Rennlist

03-18-2014, 08:28 PM

---
Here's the sort of difference you will see between a 3.6 and a 3.8, the data is muddled because the 3.6 is non vram, the 3.8 is vram, both are otherwise similarly built w/ RS cams/valves and split cat bypass into stock side mufflers
torque is the thing you feel so that's what I concentrate on, torque at rpm is where hpo comes from
both were done on a Dynapack dyno

03-19-2014, 06:19 AM

---
I did a 3.8L on my previous 993. It dynoed at 305 hp. Very expensive. On my current car, I put in short gearing from Steve Weiner, and subjectively it feels like 50 hp more. The car has more bite, and the mod cost less to do. Moreover, the engine is left untouched. I would never do the 3.8L conversion again: you get too little for the cost.