CR-210 Radio issues.....help?

04-10-2012, 12:03 AM

CR-210 Radio issues.....help?
---
Unlike most here, I happen to think the stereo in my car sounds pretty good (I have the "hifi" option system not the basic system).

I took the car out tonight after reading about DiStephano's RSR build thread and a few others (hadn't driven the car in some time) and found my radio not working right.

I searched every radio post and only found one other having the same issue followed by useless responses.

The radio cuts out with the press of any button, it will turn on and off with the on/off button but any other button it just cuts off. I made it worse by disconnecting it when I got home now I can't even type the code in to get the radio back on (the radio shuts off)

This happened when I first bought the car, and for the life of me, I don't recall what I did to make it work again.

Anyone..............?

04-10-2012, 12:17 AM

---
I have the the same unit in my car. I would give Becker Autosound in Saddle Brook, NJ a call (no affiliation). They are the supposedly the last Becker repair facility on the planet and will probably be able to help.
http://www.beckerautosound.com/

04-10-2012, 01:06 AM
User
Join Date: Jan 2005
Location: La Jolla, California
Posts: 129

---
+1 on Becker Autosound. I found the service department to be very helpful. the Guy at SW Stereo was also pretty helpful. good luck. Phil

04-10-2012, 08:50 AM
Agent Orange
Rennlist Member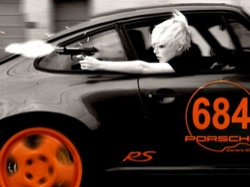 ---
Or just get a replacement off Ebay, they are in the $100-150 range.

04-10-2012, 11:22 AM

---
What about detaching the face and cleaning the contacts between the face and the body of the radio?

04-10-2012, 12:07 PM

---
I took the face plate off and opened it up all looked good and contacts couldn't have been cleaner. Thinking it's in the faceplate though so going to call Becker auto. I was able however to get the tape out of the deck by holding the pin receiver down that tells the deck the faceplate is on which is why I think the face is the issue. Well see

04-10-2012, 02:12 PM

---
Anyone near you with the same unit? If so try switching faceplates to see if that's the problem. I'm guessing it is.

If it is a bad faceplate, rather than buying a new one you might consider upgrading to the CDR-220. It's easier to use (***** instead of rocker switchs) and has a much better quality tuner and amp. By no means is it state of the art but IMHO it's 100% stock looking and has better sound that even a non-audiophile dweeb like me can hear.

04-10-2012, 06:49 PM

---
I just went ahead and sent it out. After 15 years, could probably use a service anyway and theyll send it back with the jack installed to plug my iPhone into it so no sense in playing around anymore. The guy assured me he'd send me back a working unit and the service has a one year warranty! Seemed reasonable. Probably a five dollar item and ten minute fix that'll cost me a couple hundred but I don't want an aftermarket deck in the car. I use it so little anyway ........

04-11-2012, 10:50 AM

---
A lot has happened in car radios since 1995. With Bluetooth I have my phone in my pocket, yet when I start her up, she starts playing my tunes or Pandora's.

04-11-2012, 06:55 PM

---
Yeah I thought that would be a cool feature to have too Eric but they wanted $650 for the Grand Prix with blue tooth and I just don't use the car enough to warrant that expense.

04-11-2012, 11:14 PM
User
Join Date: Jan 2003
Location: Monroe, LA
Posts: 52

---
Make sure the battery is fully charged. This happened to me intermittently until I got a battery maintainer, then no more problems.

04-11-2012, 11:58 PM
Banned
Join Date: Jul 2011
Location: Freakin' work! Ughhhh!
Posts: 519

04-12-2012, 11:13 AM

---
Alpine makes a unit with aux, USB, and Bluetooth for under $200. And it's simple look goes well in the 993 dash.
Thread
Thread Starter
Forum
Replies
Last Post

Posting Rules
You may not post new threads
You may not post replies
You may not post attachments
You may not edit your posts
---
HTML code is Off
---