Remte Entry Key Fob Programming Made Easy

12-10-2008, 05:46 PM
Shade Tree Fixer
Rennlist Member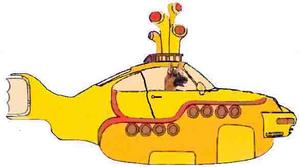 Remte Entry Key Fob Programming Made Easy
---
Dear Rennlisters,
Attached is an easy to follow step by step chart to deactivate the ignition
immobilizer and add remote key fobs to your 1995 on 993.(up to 4 fobs total)
It makes the process easier to follow when you are in the car actually going
through the process. I used it today and was able to add a key fob after only three trys at the process.
How to save the form to your machine:
-Save the below form to your local machine by right clicking on image
and select save optionand
- Open the file you saved and print it off
-fill in your cars immobilizer code digits on steps 3 through 6 and
-keep the form in a safe place for an emergency.
As always use my posting information at your own risk!
Andy
2004
,
993
,
cayenne
,
deactivate
,
easy
,
fob
,
fobs
,
immobilizer
,
key
,
porsche
,
programming