PORSCHE DYNO DAY - SATURDAY, JUNE 30th

06-13-2018, 04:16 PM
Basic Sponsor
Rennlist
Site Sponsor

Join Date: Jul 2012
Posts: 809

PORSCHE DYNO DAY - SATURDAY, JUNE 30th
---
PORSCHE DYNO DAY
SATURDAY, JUNE 30th
TORRANCE, CA
WORLD MOTORSPORTS
We are having our 2nd Porsche Dyno Day on Saturday, June 30th. Please let me know if you would like to reserve a spot on the dyno day to test your car.

Come out and meet other Porsche owners, all are welcome. We will have food and drinks available to all. Dyno day starts at 8 AM and goes until 4 PM. We will be providing each participant with 3 pulls and we will include air/fuel with each run.

Our dyno has been calibrated specifically for Porsches and we are looking forward to a great turn out. Please feel free to PM me on here or send me an email at

[email protected]
__________________
WORLD MOTORSPORTS
2170 W 190th Street Torrance, CA 90504
(310) 533-8900
FAST WORLDWIDE DELIVERY
Delivering high quality parts to enthusiasts everywhere

06-14-2018, 11:31 PM

06-15-2018, 01:48 PM
Basic Sponsor
Rennlist
Site Sponsor

Join Date: Jul 2012
Posts: 809

---
__________________
WORLD MOTORSPORTS
2170 W 190th Street Torrance, CA 90504
(310) 533-8900
FAST WORLDWIDE DELIVERY
Delivering high quality parts to enthusiasts everywhere

06-15-2018, 06:48 PM

---
Very interesting to see 991.2s dynoed. From my understanding, a lot of the 3.0 Turbos are stronger than spec, but a lot of GT3s (RS) have less then advertised. Let's find out the truth! Great idea, pity there is no dyno day in Germany...

06-19-2018, 12:58 PM
Basic Sponsor
Rennlist
Site Sponsor

Join Date: Jul 2012
Posts: 809

---
We ave some confirmed participants and are still waiting on payment from a few. The spots for the dyno day have to be prepaid so that everyone that wants to participate in it can guarantee themselves a spot. Please PM me if you are interested in participating and I will get you all signed up.

1) Cjcam - 2009 997 turbo
2) Pat G - 991.1 Turbo S Cab
3) Bill D - 2006 Carrera S
4) Carlos - 2008 Turbo
5) Paul L
6) Shawn S
7) Chris R - 2017 991.2 Turbo S
8)
__________________
WORLD MOTORSPORTS
2170 W 190th Street Torrance, CA 90504
(310) 533-8900
FAST WORLDWIDE DELIVERY
Delivering high quality parts to enthusiasts everywhere

06-19-2018, 07:08 PM

---
This has been floating around the net for ages.
I would like to have you guys do the two cars and overlay it just like this, to validate what this is saying. Anyone who has tuned there car knows its the delt that is the important part. Look at that delta under the GTS curve.
This tells me that a GTS is the faster car. Just by what you see on this dyno. The GTS has 100hp more all the way up the curve, and the GT3 doesn't catch it until the end. The race is over by then.
With headers, hi flow cats and a light tune, the GTS can get more top and be superior over the entire curve.

06-26-2018, 06:41 PM
Basic Sponsor
Rennlist
Site Sponsor

Join Date: Jul 2012
Posts: 809

---
Some cars on the dyno.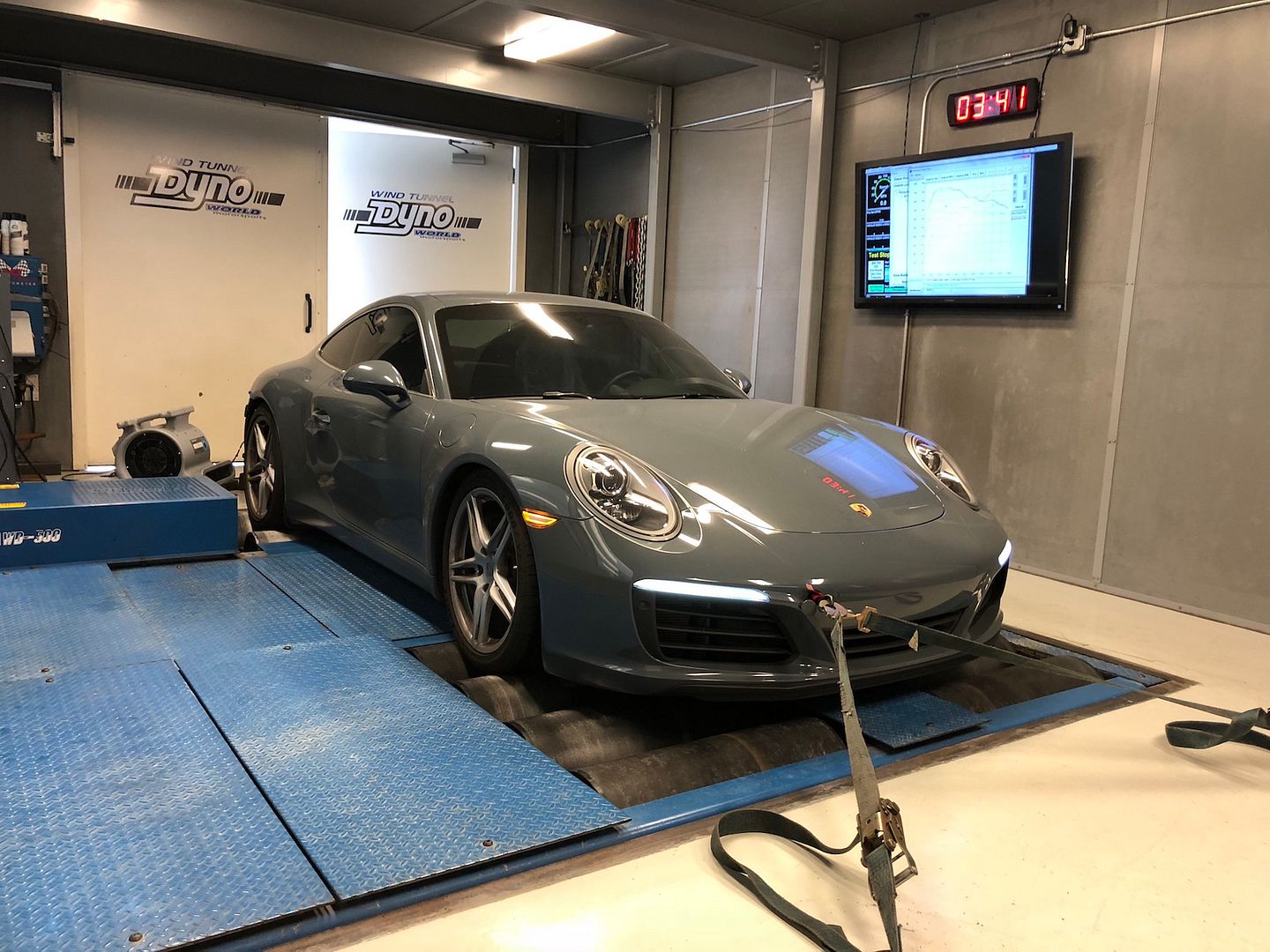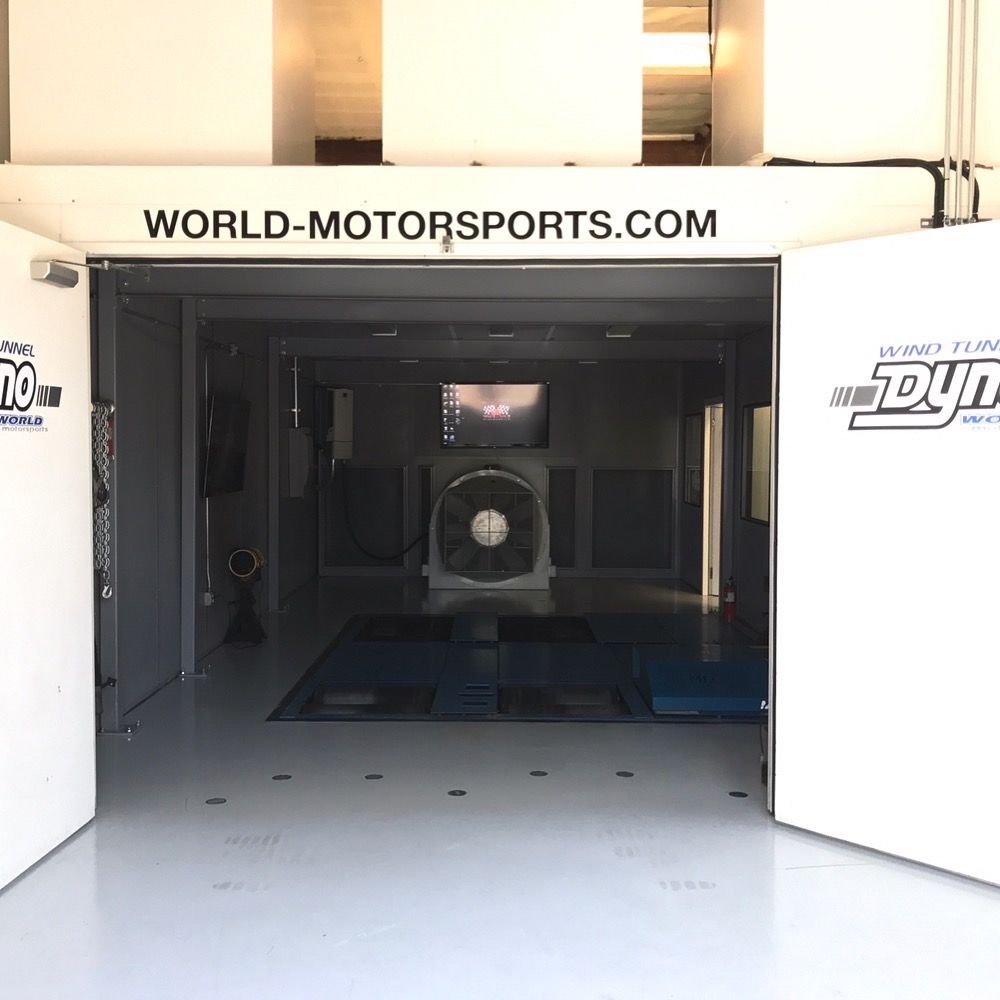 http://www.dropbox.com/s/17dmhyoewia...4.MOV.mp4?dl=0
__________________
WORLD MOTORSPORTS
2170 W 190th Street Torrance, CA 90504
(310) 533-8900
FAST WORLDWIDE DELIVERY
Delivering high quality parts to enthusiasts everywhere