Anybody ship wheels? Cost Estimate?

12-22-2017, 09:55 PM

---
Originally Posted by
StormRune
I just checked my records. I shipped 4 wheels in proper heavy-duty boxes from Austin TX to Carlsbad CA for a total of $141.44 back in April. I do get some discount for having an account with them through PayPal but it is just a personal-use account so the discounts are good but not dramatic. They were HRE monoblocks so they were a few pounds lighter than OEM wheels.

I did find that it was actually cheaper not to bundle them into two bigger strapped-together sets of two but to ship them as 4 separate boxes, at least in this case with UPS. I ran the pricing both ways. The UPS ground rate was the best I could find short of pallet-shipping with freight company, which just seemed like too much trouble for little additional savings.
Good info. What type of "boxes" did you use? Did you just pick up something at the local store? I saw a few noted to check with a tire store, but makes sense they dont use boxes anymore.

12-22-2017, 10:35 PM

---
I used boxes and bubble wrap UHaul. They have a 24x24x20 box so there is a couple of inches of extra space for packing around the perimeter. I cut down the extra height of the box and used the extra cardboard along with some old Amazon box pieces as an extra layer of protection on the face of the wheels and possibly some around the perimeter as well (I forget exactly). As I recall I wrapped the wheels in a circle around the rim in bubble wrap and folded the edges down over the sides, holding it all together with some stretch plastic wrap (I love that stuff; available at UHaul too). I then used densely crumpled newspaper to make sure it all fit snugly in the box. I tend to over-engineer these things so all of that might not really be necessary but I'd rather err on the side of caution. Even if the boxes were dented somewhat I was reasonably comfortable the contents were protected.
BTW, when cutting down the box, a trick to get a good edge is indent a line fairly firmly where you want the bend to happen using a straight edge and something with a blunt edge (like the back of a kitchen knife). You don't want to cut the cardboard but indent it pretty strongly. If you don't it will be hard to bend it along a straight line.
---
Last edited by StormRune; 12-23-2017 at

10:57 AM

.

12-23-2017, 12:58 AM

---
I was hoping their is a shipping co who would pick up at my house


12-23-2017, 06:36 AM

---
UPS and fedex will pick up. Just need a call tag or whatever it is called. Costs more

It was $250 to get my wheels and tires from the mid south to north east but that included supplies. Carboard on top and bottom and wrapped in plastic.

12-23-2017, 07:46 AM

---
Check Greyhound as well. I shipped a winch bumper for a Range Rover from CA to NYC for a very reasonable price. Less than $200 if I recall, and that was for an oversized package right at their size limit. I suspect Tires & Wheels will be cheaper. A double layer of cardboard on the face and back, shrink wrap all around, and you'll be good to go.
http://www.shipgreyhound.com/

12-25-2017, 01:47 PM

---
I don't have the numbers for mine, but I know they were far less than that... low-to-mid thirties. Do you have a bathroom scale at home you could use? Ours doesn't read that low, but for things like this I stand on the scale once with the box and once without and subtract the difference.

It's also safe to estimate low, I'd say low-to-mid thirties, the back wheels maybe three pounds more than the front. If they are more than you list when you buy the postage, UPS will still accept them but will then charge the additional amount to the credit card you've use once their equipment determines they are more. I've had this happen a couple of times. There was no penalty... just the difference was charged.

12-26-2017, 08:19 PM

---
Hi all, came back to update so hopefully this helps others out.

1. I used shipnerd. After paying, it chose UPS so I got to drop off at the local store. They were $250, just print off the label. Quite a bit cheaper than Fed Ex or UPS store drop off.

2. I used the tip on the 24x20x24 boxes. I also used the round cardboard covering both ends of the wheel. So a "double packing" to keep it safe

Wheels were 36 and 38 lbs

thanks for the tips!
---
Last edited by mrmojom3; 12-26-2017 at

08:20 PM

. Reason: spelling

12-26-2017, 11:22 PM

---
Find a friend with a business account, this will save you around 30-40% off the retail list price.

This in our experience is the best way to pack wheels, however if you don't have a band-strapping machine you can use duct tape.

01-16-2018, 03:44 PM

---
Thanks for your feedback @
991carreradriver
!!
We've had many rennlisters use
ShipNerd
to to save on shipping -- Wheels included!!
Here's recent feedback posted by a fellow member in the classified forum that used our service:
Originally Posted by
Paul Waterloo
FYI, I sold my 17" wheels with tires yesterday, used shipnerd to get them from Chicago to NJ and the cost for the four wheels shipped was $114.81!!!! Wow, that's cheap. I would of expected them to go for about $200-$225. So it works!
It's actually easier to use as compared to the UPS or FedEx site IMO.
They went out UPS, just dropped them off at the local UPS store. Oh so easy.
Thanks Ship Nerd! You aren't that nerdy in my book!
Here were the wheels, just put a cardboard face on them and dropped them off.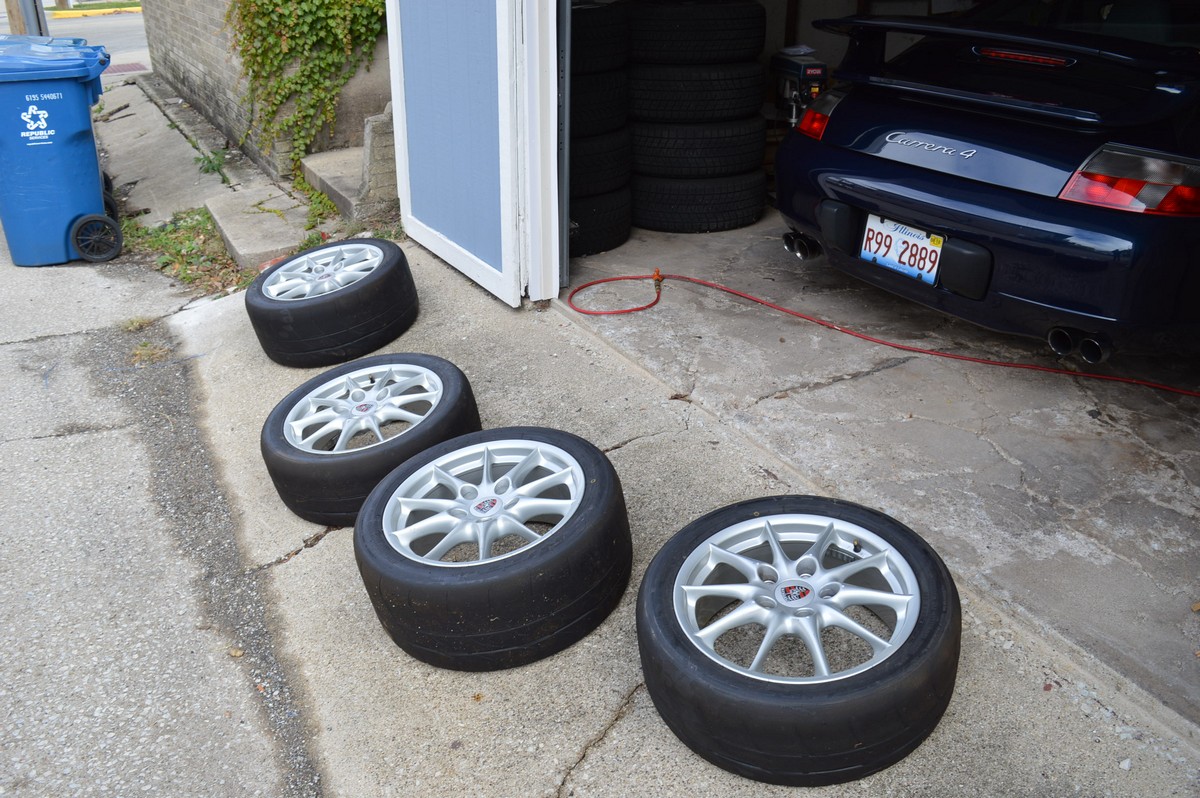 Here is my quote:
Link to entire thread:
https://rennlist.com/forums/parts-ma...hip-rates.html
Also -- As @
Wheel Dynamics
indicated above, using cardboard is definitely a must as sometimes shipping companies charge additional fees for packages not encased in cardboard.
---
Last edited by ShipNerd; 01-17-2018 at

02:21 PM

.