just got back, let's discuss value of porsches

01-28-2019, 01:17 AM
GT3 player par excellence
Lifetime Rennlist
Member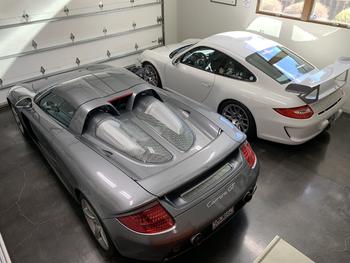 ---

01-28-2019, 05:17 PM
Addict
Rennlist Member
Join Date: Aug 2012
Location: London / NYC
Posts: 2,033

---
Originally Posted by mooty
In today's digital world, most things are temporary, transient, untreasured… how many of you saved your startac to go down memoery lane?

In today's digital world, most ppl only care about efficiency, content, throughput… how many of you actually spent the time to brew a cup of real coffee, opened a book or magazine to read the articles, smell the ink and feel the paper?

Maybe I am old fashioned… well, really just OLD….

When I got my 000S subscription volume #8 with the annual holder, I decided to forget work and just sit and enjoy it….

Thank you, Pete Stout, for bringing this "thing (more than just a magazine, of course it costs a lot more than a magazine hahahaha) to me to help me slow down the daily pace and really just chill and enjoy the 000S, to read, to touch and to smell for the whole experience.
Pete,
I love the 000 -7 write up on 1.2 3rs and I'd been spouting similar thoughts about it capturing "the middle" better than the 1.1. And, at the same time, injecting that fun back into the middle comes at a little cost of not being as well behaved of a road car. I don't have enough miles yet to pass final judgment. But I did totally connect with your observations on the new 3rs. And I'm interested to see if you can follow thru on the 997 4.0 comparison. If u need one to review, mine is available in NY!
I don't have 000-8 yet, nor the orange binder but I'm looking forward to both.

01-29-2019, 02:19 PM

---
And thank you again ChrisF and Mooty for two very special stops on my journey. Your hospitality is unsurpassed. Such fun rides and special access to very cool places indeed.
Chris and Mooty hammering the great roads of Marin:

01-30-2019, 06:25 PM

---
Thanks for sharing. The White and Silver looks very good. Actually all colors really look good on this 991 GT2RS. I never tire looking at varying colors of GT2RS.

Drive safe,
GT3RS-Fan1



01-31-2019, 12:53 AM
GT3 player par excellence
Lifetime Rennlist
Member