just got back, let's discuss value of porsches

01-12-2019, 05:20 AM
GT3 player par excellence
Lifetime Rennlist
Member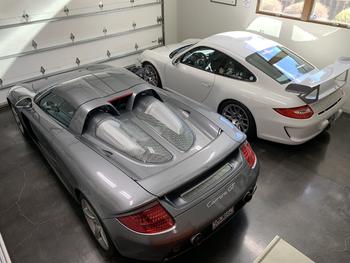 ---
since we are talking about car and food...
I con'd my friend to let me borrow his old stuff...
cured meat, pate, caviar, lobster bisque and duck confit for lunch. dinner was too big, RL wont upload

01-12-2019, 09:13 AM

---
I've been hooked reading this thread whenever I am logged in.

Mooty by the time you own your own TV network, I suggest you name it CAFE for Cars And Food Exotics. The cars shared here are simply stunning and the food, OMG simply sumptuous.

Just a great all around thread that even includes bikes and whatever else is interesting. Keep on posting Guys/Gals. Great thread!



Drive safe,
GT3RS-Fan1

01-12-2019, 07:44 PM
Addict
Rennlist Member
Join Date: May 2014
Location: NYC
Posts: 123

01-12-2019, 09:00 PM
GT3 player par excellence
Lifetime Rennlist
Member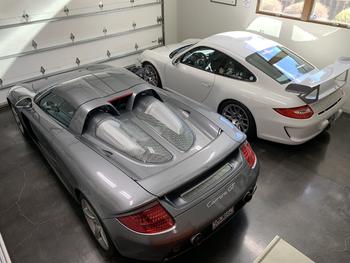 ---
yes
I ordered pretty much the entire menu. I am not good at choosing. either wife order for me or I tell them bring the ENTIRE menu.
hahahahaha.
GT3 guys all think their cars are INVOLVING and RAW..... I always laugh...

01-12-2019, 09:07 PM

---
"Is a GT3 a daily driver?"
Well ya. Among other vehicles, I daily drove a 79 international harvester scout II with nearly 500k Miles, glass pack mufflers, bald tires, no taillights, and no roof. In winter.
Come to think about it, the number of vehicles I have owned without a roof and without a heater is greater than the number of Porsches I have owned.

01-13-2019, 02:47 AM
GT3 player par excellence
Lifetime Rennlist
Member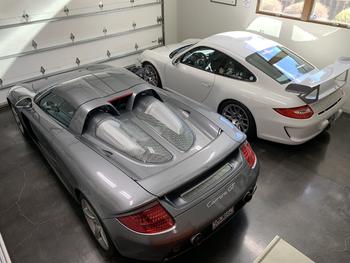 ---
^ NICE
I put 30k miles in 2007 in my 997.1RS
20k miles in my lotus exige hahaha
DIRTY whip after a week of wetness
wife not home, so I cooked dibner. affogato
mango pudding
chocolate almond