just got back, let's discuss value of porsches

12-15-2018, 05:21 PM
User
Join Date: Apr 2012
Location: Dusselheim
Posts: 338

---
Haha, the love of Air-Cooled. Might not need a diaper with a 993.....

Nice Coastal weather today. Spent some time in Carmel with the Mrs and Sparky (Border Collie) ringing the bell for the Salvation Army. I tell you, the 911 and Sparky sure do spark quite the conversation.

12-17-2018, 05:22 PM
GT3 player par excellence
Lifetime Rennlist
Member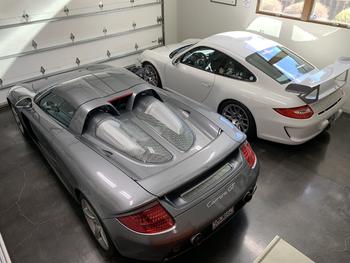 ---
not that I am broke, I need to sell some stuff.
helmet blower $100
cool shirt never worn $200 (5'9" 180lbs driver)
Garmin mount new $25
ITM bar 42cm, used 1000 miles Never crashed ($150) you want the wide upper bar so you can open your grip and rest
price does NOT include shipping, I am in SF bay area