just got back, let's discuss value of porsches

12-13-2018, 06:18 PM

---
Well like you say, when you feel it you feel it. GO! Right
Moved quick, auction closed yesterday afternoon, wire sent this AM, title notarized, in the mail, shipper picking it up in 1hr.
If I get it Sunday I'll drive it up to NorCal for my meetings next week :-)
Will need a pan to protect MO floor hahahahah
---
Last edited by Spyerx; 12-13-2018 at

09:36 PM

.

12-13-2018, 11:46 PM

12-14-2018, 02:45 AM
GT3 player par excellence
Lifetime Rennlist
Member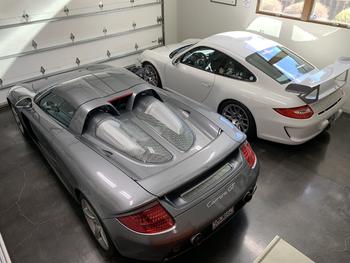 ---
being transported today arriving tmo.
while waiting for orange crush to arrive, I suffered all day
need lunch
but I did stop to eat
this BBQ pork off the street was actually good
after ride, rushed to get 1986 smogged. love CA DMV... right

12-14-2018, 08:32 PM
GT3 player par excellence
Lifetime Rennlist
Member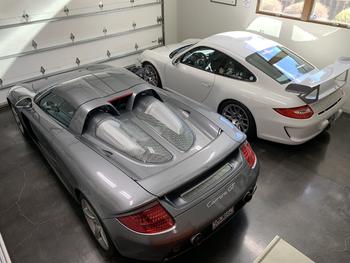 ---
^ thx, I will talk you into a long hood at dolomite
remember the wines are free and I DON'T drink...
so you all are drunk, I will be sober and you will end up with long hood