just got back, let's discuss value of porsches

08-09-2018, 12:48 PM
Addict
Rennlist Member

---
Mooty has been there too. I think if you cycle long enough, we all break something or many things. Part of the risk much like tracking, although tracking is likely safer in the long term.

A lot of people said "oh will you cycle again" after my accident. I think I was in the emergency room still when I asked the doctor how long it would be before I could get back on the bike. He laughed. Pretty sure he'd heard that question before.

08-09-2018, 11:38 PM
GT3 player par excellence
Lifetime Rennlist
Member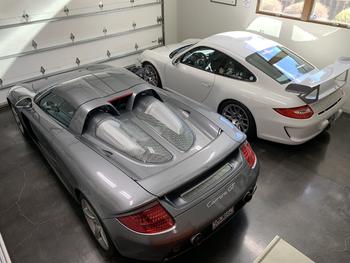 ---
yea sometimes itís dicey
on venge I clocked 52 mph once. when i got cross wind on my 64mm deep wheel it gets scary
i had my share of road rashes. trying to avoid as much as possible
think ill cycle them out at 600 miles. I bought bulk lol. 30 in storage
john j
I think u did kingís mt when u visited. I was on full bore with epo today
beat Pr by over a min
an older rider looks older than the knight in raid of the lost ark breathing down my rear wheel definitely helped. I thought I dropped him for good. I did drop him at half way mark. then ľ mile to go he was on my *** and passsed me! so I still got hope when iím 100yo I will b faster

08-10-2018, 01:06 AM
GT3 player par excellence
Lifetime Rennlist
Member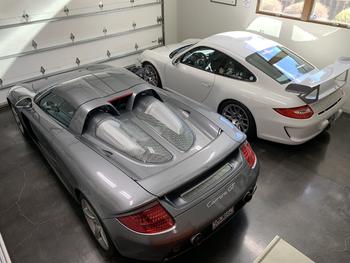 ---
oh, ignore the power output, i have dual sided PM, but one side failed today. so the number is way off. my FTP today is >500w lmao... i would have dusted Egan Bernal hahaha

08-12-2018, 10:35 AM

---
Originally Posted by mooty
riding downhill, heard loud noise, then almost lost bike. INSTANT rear deflation to zero PSI. stopped to fix. The tire was cut by BLUNT object. Not sure how it can penetrate the tires (pic to follow). So tire was cut, I put some paper b/n tube and tire then proceed to pump up. I didnít check to make sure tube was fully seated.. so POP it blewÖ I only have one tube and no cell signal. So no uber. Walked 10 min downhill on cleats. Samaritan stoped give me his tube.. he left. Well ****. The value is too short. I can barely get air into it. Well I got it to around 40psi (guessing) and headed home, downhill. 15 min later, I almost lose bike again. Fully deflated.. but I have signal now. so uber home hahaha.
I drive/ride/run a lot in the mountain backcountry and always take my garmin inreach. Much more reliable than cellular or radio communication. Allows two way satellite tracking and text communication as long as I can see the sky. May save you from another cleat march or hoping for a passing samaritan.