991 GT3 LWB seats...for sale

07-19-2015, 11:44 PM

---
damn it those are my seats! ugh...painful to hear!
she is an awesome person and awesome on the track, one of the reasons I felt good about selling to her, but honestly I think that this may be something that she just doesn't understand/know about, in terms of value, market, etc. If she is informed, and decides to sell, obviously up to her. But my guess is that she doesn't know these are rare as hens teeth...

07-20-2015, 12:03 AM

---
Hi. I'm interested and in Austin and have new two ways coming with red stitching if your interested in a trade and cash.
Michael
[email protected]

07-20-2015, 12:07 AM

07-20-2015, 12:43 AM

---
In about 4, maybe 3, months a person can order LWB from their local Porsche dealer (or Suncoast if you prefer).

Yes, they will be $$$ (maybe even north of 15k) but it is going to be available, and a much more accessible option.

07-20-2015, 12:56 AM

---
I'm definitely interested. I have a White GT3 with standard seats. Please shoot me an email at
[email protected]
Thanks in advance.

07-20-2015, 01:00 AM

---

07-20-2015, 01:44 AM
GT3 player par excellence
Lifetime Rennlist
Member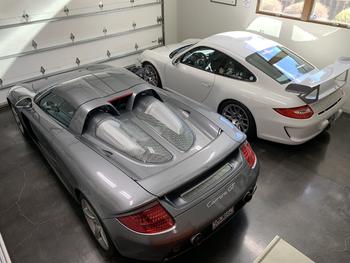 ---

07-20-2015, 10:07 AM

---