DIY on 991 GT3?

12-26-2013, 09:43 AM
Addict
Rennlist Member
Join Date: Oct 2004
Location: Midwest/Southwest USA
Posts: 1,036

DIY on 991 GT3?
---
Have any new owners done any investigation of their GT3s to see what is entailed in oil/filter changes, trans oil changes, etc?
Please don't tell me make an app't...
TIA

12-26-2013, 01:14 PM

---
I haven't yet, but I will be doing all my own simple maintenance items like these. I don't expect anything odd, other than new locations on the new motor.
One of the first things I'll do when I get it home is get it up on my lift and really check it out.

12-26-2013, 02:18 PM

---

12-26-2013, 04:49 PM

---

12-28-2013, 03:31 AM
GT3 player par excellence
Lifetime Rennlist
Member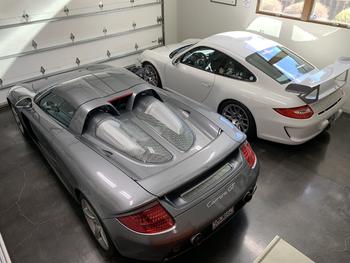 ---
after 3000 miles, you buy 991RS, there is no need to ever change oil in GT3. i thought we discussed that at length last email


12-28-2013, 03:33 AM
GT3 player par excellence
Lifetime Rennlist
Member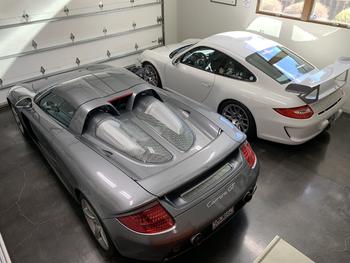 ---
i thought 991 is german not italian?
u got to be kidding!
remove bumper for oil filter...
do i remove the passenger door to fill gas?
this is wrong.
can't wait to play with my rear bumper when it shows up


12-28-2013, 10:13 AM

12-28-2013, 01:06 PM

12-28-2013, 02:37 PM

---
You do not have to take the bumper off of the 991 GT3 to change the airfilter. This was confirmed by my Tech who took my airfilter box out to show me parts of the engine when I requested a half day of visual inspection of the systems in the car. Proof attached.

Also I believe he told me the oil filter is now much easier to change than before.

Lastly here is the only DIY I will do on my GT3 (I hope). Approx 400ml of oil in first 3000km. Its less than the manual suggested so Im happy....

12-28-2013, 04:00 PM

---
I did one (with still pics) for the 958 Cayenne V8 a while back. Would be glad to do it again when I perform the post break-in change on the GT3. It will be a while, though, since I don't have the car yet (January) and someone will probably beat me to the punch.