991GT3 Track Wheel Options?

06-09-2013, 09:36 PM
Addict
Rennlist Member
Join Date: May 2008
Location: Somewhere in a galaxy far, far away....
Posts: 16,233

991GT3 Track Wheel Options?
---
can a set of 18" 997.2 GT3 track wheels fit over the the brakes of the 991GT3?
Would we need the NB offset or the RS offset for the new 991 widebody? Or something totally different?
Im trying to see if one can salvage 997.2 track wheels


06-10-2013, 03:39 AM

06-10-2013, 10:37 PM

---

06-16-2013, 08:51 PM

---
newbie question alert...!

why do people put smaller wheels when they take their cars to the track? Is it to have more give/feel through a higher sidewall? or because smaller wheels usually weight less all things being equal?

06-16-2013, 09:59 PM

---

12-24-2013, 03:39 AM
GT3 player par excellence
Lifetime Rennlist
Member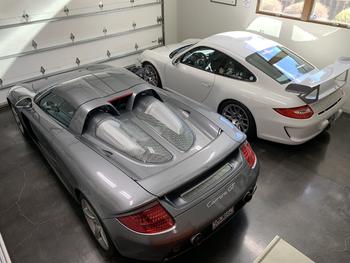 ---
cheaper rubber. you will soon find out the car is the cheapest part of the whole hobby. i'll pay your gt3 pmt if you pay my tire bills.
more choices in 18" rubber
lighter over all wt of tire + wheel
18" sounds better than 20"