New Chalk 991.2 3RS in town

01-03-2019, 01:32 AM
GT3 player par excellence
Lifetime Rennlist
Member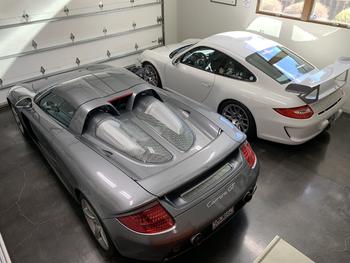 ---
oh, so... the RS Alex let me flog around this afternoon is YOURS?
I may have curbed the rear right wheel parallel parking it next to the garbage truck. I may have nudge the front bumper into the garbage bin too.
you wont be driving the turbo much after RS.
welcome to the RS brotherhood...

01-03-2019, 03:05 AM
User
Join Date: Oct 2007
Posts: 44

---
Love the colour! What are your thoughts on a comparison between the 991 and 997? I find myself occasionally toying with a 991 GT3 RS but think I'd miss the boost rush of the TT


01-04-2019, 07:46 PM

---
Thanks everyone for kind words.
Brought the car to Sharkwerks yesterday and they performed their magic. Had their Shark Werks 991 and 991.2 GT3 / RS Bypass Exhaust installed. I liked the way the car sounded before, but now I LOVE the way it sounds. I'll try and post a sound clip later. Sharky, James, Dan you guys are the best.
---
Last edited by Itzkirb; 01-05-2019 at

01:37 PM

.