The New 935

09-28-2018, 03:40 AM
GT3 player par excellence
Lifetime Rennlist
Member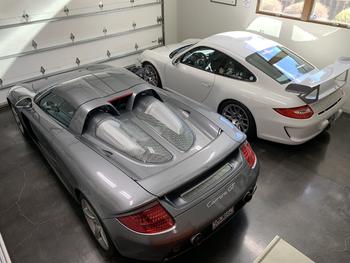 09-28-2018, 04:59 AM

09-28-2018, 07:02 AM

---
Commented on this project in May in one of the other threads (albeit with a little bit of gest), the info has been around for at least a few months in small pockets of people not restricted by NDA but damn, to see the final product is sick!
Edit: This thread
https://rennlist.com/forums/991-gt3-...eration-2.html

09-28-2018, 08:15 AM

09-28-2018, 09:10 AM

---
A GT2 with a body kit at over twice the price (even factoring in the crazy ADMs)
Porsche is getting quite bold ...
"
Porsche claims it will cost 701,948 euros with no mention of taking American money. "We only care about euros. We do not care about dollars," Porsche declared at its debut.
"
https://jalopnik.com/the-porsche-935...xam-1829371570

09-28-2018, 09:23 AM
User
Join Date: Jun 2017
Posts: 72

---
haha true, minus the flat nose, long tail, wing, Jack's, interior etc

I wonder if this is their foray into customer race specials a la Ferrari XX cars. Difference with those being kept by Ferrari.

09-28-2018, 10:04 AM

---
Originally Posted by TRAKCAR
I get it though...it's a race car : meant to go as fast as possible. The street cars that are driven 80% on the street should have both transmissions offered,whether it's called RS or otherwise...
I still don't understand its usage since it's not homologated for racing... Besides the heritage and its coolness factor,is it meant to be used as a track day car for a few privileged people?
I'd love one nonetheless!