Trade my 2017 R8 V10 Plus for your 2016 RS?

02-13-2018, 08:25 PM
Addict
Rennlist Member
Join Date: Jun 2014
Location: pittsburgh
Posts: 880

---
I sold my .1 RS and bought an R8 v10 plus to hold me over till the .2 RS , just wanted to try something different , so buyers like me exist
as far as who takes the hit on NSX , it depends on how much the factory give the dealer in trunk money and how much the dealer sell the car for
example
NSX list at 180 k
dealer margin is usually 13-14 % off MSRP ...so that is about 24 k
so dealer can sell car for 180 - 54 k before they lose any money which is around 126 k , which is a lot of money , assuming trunk money is 30 k which is my understanding not 50 k
unfortunately , some dealers take advantage of the trunk money and don't disclose to uneducated customer
so customer comes to order a model year 18 , and SA say I have a 17 I can discount 20 k , but on 18 can't do much
customer buy that car , dealer is in the black with 24 k plus the 10 k extra from Acura

02-13-2018, 08:33 PM

---
Originally Posted by
Damage
I'm not certain. Just entertaining a thought. It's a great car and I'm sure I would love it more once I can open it up. Right now it's still in the break-in period. I just figured someone would want something more daily drive-able, NA powered, 100HP more, and mid-engined.

Phenomenal car, I still miss my gen 1 V10 6MT, one of my favs. In that case, drive the hell out of it for a year and pick up a .1 RS when the .2 RS has been out for a bit.

02-13-2018, 08:37 PM
Addict
Rennlist Member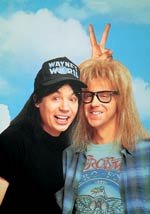 Join Date: Sep 2003
Location: Burlington/Barrie/Marco Island, Florida
Posts: 5,011

---
That's the only way to go. The automatic version is dull and boring.
When I bought mine, I had the choice between auto white and stick sepang blue. I chose wrongly.

02-14-2018, 01:58 AM

---
I'll admit, the NSX has been tempting with the price drop in used/new ones available (also been think Vantage V12S or Mclaren). The few NSX's I've seen in person look sharp - but really comes down to how it drives which I have not had the option to do so yet.

Given you can potentially beat a dealer down on price to the $130k range it becomes tempting (I would play that game given I would not be buying another Acura in the future).

Could be a fun summer car until my .2 gets built late summer/fall.

02-14-2018, 03:47 PM

---
The problem with this new second generation NSX is the existence of the first generation NSX.

On its own, this new NSX if a fine car. Great? Perhaps. But certainly solid, and very good. I had a time to take on the track for about 30 minutes during Honda's press event in CA, and it was certainly very agile for such a heavy car, but you can definitely feel it's weight. Fit and finish was not what I would expect of a Honda, but to be fair it might not have been a completely finished production ready car.

All that said, when compared to the spirit and quiddity of the first generation NSX (lightweight, high-revving, exotic mid engine sports car), this new one is an abject failure.

02-14-2018, 07:52 PM

---
Originally Posted by Bloose993TT
I know they put $30k cash on them in October. Doesn't seem to be helping much. If Acura stuck with the original blueprint - N/A, lightweight, RWD & manual we wouldn't of been having this discussion.
Originally Posted by OCturbo
A little while back Acura was giving dealers $50k in trunk money for the NSX. In addition some dealers were discounting another $10k or so off. I saw one that had a msrp of close to $200k for $138k!!
What I can add to this convo is that I went to hear the designer for Acura, Michelle Christensen, and the project manager for the NSX project speak at Stanford university. It's hard to explain how painful and contorted their presentation was. Let me just start from the end with the q&a, when someone in the crowd asked "if you had to do it all over again, what would you do differently? "
The two looked at each other grimacing, and gave very corporate-speak answers...
1. Learn to stick with the purity of a project in the face of corporate guidance"
2. " learn to recognize failure faster and flexible enough to take a different approach"
I'm paraphrasing of course as I don't remember the exact words, but these were the two answers... at one point The also got into a lengthy conversation about how sports cars need to have a singular vision.. and then back tracked when it became clear they were hinting at the difficulty of having had to design and build a sports car via committee. It was so incredibly obvious that they had to fulfill certain Acura corporate goals in designing the car, and they knew that it was a failure.
The worst part of all, and it really was a cringeworthy presentation, was when Michelle made a half-hearted attempt at a joke and asked "does anyone here in the crowd want one?".. you couldn't even smile because the underlying truth was so evident.. they couldn't sell the nsx.
Someone please verify this on google, but I believe they sold something like 269 cars in total last year. that's a complete failure by any standard.
The nsx isn't bad according to reviewers, it's probably a good value at $110-$120k max. It's a poor man's 918, which is no small feat, but the design language is terrible (all of Acura's design language across the board.. Michelle forgot to design sex into her cars), and it's not the purist car we wanted.
I would buy one used below $100k... just drive it with a paper bag over it.
Sorry for the OT.. was just such a memorably bad presentation I thought it would be worth sharing.

02-14-2018, 09:33 PM

---
Its just where the thread has gone as I believe the topic subject had made itself pretty clear where it was at.
Called a dealer out of curiosity to see where the 17' NSX's were pricing at (admittedly, I would be interested at the right price point as others have mentioned and put 20k miles on it). $180k MSRP car, dealer came back with a price of 141k right off the bat when I asked what kind of number we would be thinking ballpark, they then said that is firm but I think says enough with that huge of a price delta.
$110-120k and I think this would be a different story of sales, or lack there of.

02-14-2018, 09:40 PM

---
As a clean no-trade lease it really can work out well... when they're talking 20+ percent discounts the payments get obscenely low. A new M4 and an NSX might lease out the same... Despite not loving the car I got curious and looked into it. The timing didn't work out so it didn't much matter.