Picture of your daily driver?

07-26-2017, 02:14 PM
User
Join Date: Mar 2017
Posts: 104

---

07-26-2017, 03:04 PM
Addict
Rennlist Member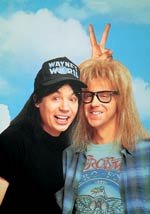 Join Date: Sep 2003
Location: Burlington/Barrie/Marco Island, Florida
Posts: 5,120

07-26-2017, 03:12 PM

---
Originally Posted by
LeeGT3
I have enjoyed it a lot. Engine is very strong can haul 7 people if needed. Very comfortable for long trips. Drive 13 hrs straight in it without any soreness Downside is that it's pretty big vehicle and I have more small squeaks/rattles in it that my 2011 Range Rover supercharged with 105k miles
What do you think of the Range Rover supercharged? Do you prefer it over your GLE? I haven't looked into them as much. Just between the GLE, Lexus NX and a BMW X5. Reason is that I hear Range Rovers are absolute hell to maintain.

07-26-2017, 03:21 PM

---