What's a good alternative to PASM in a 981CS?

07-09-2019, 12:31 PM
User
Join Date: Aug 2018
Posts: 732
Likes: 0

---
My 991 is a fantastic all arounder. Its so perfect that it lacks some character that I have now in my 987. I did get aftermarket sways

I wanted as stiff and analog as I could get on the car as well as lower than the X73 shocks. the ohlins are a big handling upgrade from X73 but definitely a ride quality downgrade. The Ohlins IMO are the best, aggressive, street coilovers out. They are no JRZ or Moton on a track but better than those for the street/mountains.
Obviously I'm an Ohlins fanboy but that's why I also try to state pros/cons and why I chose them. They are not the best choice for everyone. My setup is too much for a daily driver and perhaps even a second car. It's my third car and dedicated toy


07-09-2019, 11:22 PM
Addict
Rennlist Member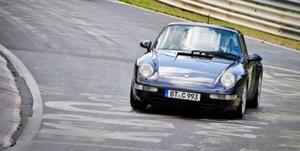 Join Date: Jun 2004
Location: Ridgefield, CT
Posts: 509
Likes: 0
Received 0 Likes on 0 Posts

---
I have X73 and LOVE it! The roads around me while twisty are really poor and I have NO issues. I'm comparing it to my 993 with KW V3 club sports and a 996 GT3. The only "issue" I have is that the car sits very low and I've bottomed out on some speed bumps.