Farewell to my Red Spyder

08-03-2018, 02:12 AM

Farewell to my Red Spyder
---
Long live my Silver Spyder! Had to change my avatar to reflect the fact that I no longer am the owner of Vin...2904, I will miss that car, but not too much


08-03-2018, 11:54 AM
Addict
Rennlist Member
Join Date: Aug 2010
Posts: 231

---
We did the SD drive a while back - I recognize the red spats on the side (or did you purchase the car recently and I drove with perhaps the old owner?)

Congrats on the ride, she's a beauty. Enjoy in good health!

08-03-2018, 05:06 PM

---
Andrew! Parting is such sweet sorrow - - - - usually! LOL I know you had a few cross-country adventures in that car and encountered some obstacles (in the road) along the way. Lots of great stories behind that car that I'm sure you'll treasure, and perhaps a few you might want to forget. But when you have a fallback Spyder, LIFE IS GOOD

Hope your summer is going great!

08-03-2018, 08:01 PM

---
Congrats on the sale Andrew!
On to more important topics like WHAT'S REPLACING IT!


08-04-2018, 12:38 AM
User
Join Date: Oct 2017
Posts: 246

08-04-2018, 12:50 AM

08-05-2018, 01:33 AM

---
Thanks everyone for the comments. Yes I had two, which is why I wasn't too unhappy parting with one.
I can attest to the wear and tear and the stories around vin #2904 - they were mostly posted here on the forum, it was a Made to Order Car and it's definitely seen the country and many states between NY and CA. I would buy my red Spyder back in a second, if I didn't already have one, but I'm looking forward to either a Ferrari or a SPEEDSTER. I'm hoping for Speedster to go with my Spyder. Please Porsche Gods!?

Riverside Porsche AKA Walter's happily bought my car, and I believe they are going to certify it and resell. Should be a steal imho.

Again, Thanks for the comments and I look forward to our next spyder get together. BTW, I'm moving to DT Riverside and I would love to have you guys over after a drive sometime.

PS the picture is from NOV 2015 when I first picked up my car from the old Manhattan Motorcars (before there was a Porsche Manhattan). I don't look like that anymore lol.

Best,
Andrew

08-05-2018, 01:48 AM

08-08-2018, 11:55 AM

---
Congrats and condolences Andrew. Be sure to let us know when the replacement shows up (hopefully a Speedster!)

(yes, I'm still a lurker...)

DaveGee

08-08-2018, 01:23 PM
Addict
Rennlist Member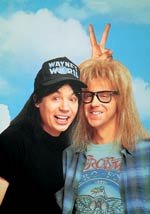 Join Date: Sep 2003
Location: Burlington/Sudbury/Marco Island, Florida
Posts: 4,765

08-08-2018, 01:32 PM

08-09-2018, 03:19 AM

08-09-2018, 10:17 AM

---
Jeff! I will be picking up my 488 spyder as well this coming weekend... Question is what color? Classic Ferrari red or something vibrant like blue............................... In 1/24 scale of course


08-09-2018, 12:27 PM

---
Since the out the door price on a 1/24 is under $200 I'm leaning this way...