Macadamia Metallic

06-21-2018, 06:50 AM
Addict
Rennlist Member
Join Date: Oct 2017
Location: PA/MD Area
Posts: 49

Macadamia Metallic
---
I'm looking to pull the trigger on a Cayman S in the next week or so (Birthday present to myself) and while I like the white and black, I came across a very nice, extremely clean car in Macadamia Metallic , black interior. Any owners out there with this color have additional pictures or regrets...lol? It appeals to me since I have never really seen one in that color and is unique in my mind, just want to make sure I wont regret it 6 months down the road.

06-21-2018, 07:53 AM

---
Don't own this color, but it is one that also caught my eye and was on my list. Each time I've seen it again, I've really liked it. Most recently during a Spring PCA driving tour with about 50 other cars and folks.

Assuming it's Macadamia Brown, yes?

Dave

06-21-2018, 08:28 AM

---
I have not seen a Cayman in that color, but I have seen a 911 and a Panamera in that color. It is different... I was actually considering a 997 Turbo in that color years ago...but ultimately I decided that I would get tired of the color after 6 months just like you mentioned. I've also seen at least one car languish for sale longer than it probably should have, primarily because of the color.

Unless you love it, I'd pass.

06-21-2018, 09:16 AM

---
Personally I think it's a beautiful color. Here's what I've observed about Porsche purchases in different colors. When the car is relatively new (IE less than 15 years) buyers prefer the less unusual colors and or a sport oriented paint to sample color. As the car ages buyers will eventually come around to the colors that aren't as common but still look beautiful on the car. I think this is one of those colors. If you're in it for the long haul I would go for it and enjoy it. If you think you'll only have it a few years I would wait and pick something mainstream.

06-21-2018, 01:21 PM
User
Join Date: Jul 2011
Posts: 82

---
I have a 2014 Cayman S in Anthracite Brown and Espresso natural leather interior. Macadamia is very similar. I have parked my Anthracite brown next to a Macadamia and they are difficult to tell the colors apart. Both look great and are uncommon which is in part why I ordered that color.

06-21-2018, 05:57 PM

---
Rick, I dig the exterior color but sorta wish the interior was beige instead of black. All the Macadamia cars I have seen have had a beige interior and the combo looks great with the dark exterior/lighter interior contrast. A dark brown car with a black interior is a bit too monochromatic/dark for my taste, but I know that's highly personal.
Good luck with your search. I highly applaud treating yourself to a Cayman S for your birthday


06-21-2018, 08:55 PM
User
Join Date: May 2018
Posts: 23

---
It is a beautiful color and great to see you're getting that kind of response about Macadamia Brown.
Related question: What color would you all suggest if I preferred to pick up women instead?

06-22-2018, 12:09 PM

---
Simple, get a Spyder

For some reason they are all drawn to the car, doesnĺt matter the age.

06-22-2018, 01:33 PM
Addict
Rennlist Member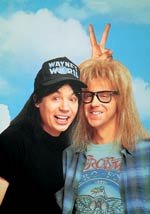 Join Date: Sep 2003
Location: Burlington/Barrie/Marco Island, Florida
Posts: 5,212