>>>USA PTS 981 SPYDER LIST<<<

01-28-2018, 05:06 PM

---

01-28-2018, 06:04 PM
Addict
Rennlist Member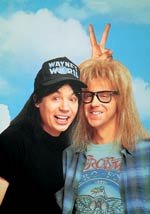 Join Date: Sep 2003
Location: Burlington/Sudbury/Marco Island, Florida
Posts: 4,811

01-28-2018, 07:00 PM

---
Would love to see a Spyder gathering at Rennsport. Iíve already booked my flights from the UK to be there.
Iíll be there on the Saturday for sure, unfortunately the Spyder will have to stay home :-(
See you in Sept !!

01-29-2018, 11:00 PM

---
It sounds like you reached out to Exclusive for PTS production figures for the U.S. and they obliged. Would that be right? I'm curious because I've been trying to get official confirmation from Porsche of total 981 Spyder production for NA and ROW with no luck so far. Glad you've had better success!
A definitive U.S. PTS 981 Spyder database is a
great
resource and worthy compliment to the general Spyder database. Years from now this sort of compilation will be invaluable to subsequent Spyder owners and anyone looking for authoritative research on these special cars. Great work!

+1. Whether the gathering takes the form of a drive over the RR weekend, a dinner in Monterey/Carmel, or some other type of meet-up, it would be a shame not to hoist a glass with fellow Spyder owners


01-29-2018, 11:52 PM
Official Wednesday AM Red Bull F1 test driver
Rennlist Member
Join Date: Apr 2003
Location: North Scottsdale 3/4, Des Moines 1/4
Posts: 7,448

---
Made the cover of the latest AZ region newsletter. With all the restrictions now on information, etc. I'm impressed you were able to get all the VIN's of the cars. Because of privacy laws in Germany now, they can't do the old Cardex like they used to...

01-30-2018, 12:02 AM

02-15-2018, 01:30 PM

---
Wow... don't know how I missed this reply... This is awesome. Congrats!
Info was obtained by Rennlisters, VIN Calculators, Porsche Dealer Build Sheet website and Spyder Database. Acquired most of the info a while back when the 981 Spyder was in production the same time the Database was being formed.
https://rennlist.com/forums/987-981-...ld-status.html

02-15-2018, 01:31 PM

---
Update... Added info for #16... Voodoo Blue!!!
6 more left to define!

01- TBD
02- RIVIERA BLUE
03- PANTONE BLUE 296C
04- VOODOO BLUE
05- MEXICO BLUE
06- TBD
07- GREEN YELLOW
08- RIVIERA BLUE
09- SPORT CLASSIC GREY
10- ZANZIBAR RED
11- TBD
12- TBD
13- IPANEMA BLUE METALLIC
14- FASHION GREY
15- MEXICO BLUE
16- VOODOO BLUE
17- SLATE GREY
18- OLIVE GREEN
19- MEXICO BLUE
20- FASHION GREY
21- TBD
22- TBD

TOTALS
BLUES = 9
GREENS = 2
GREYS = 4
REDS = 1
TBD = 6
---
Last edited by 63A 981510; 02-16-2018 at

10:06 AM

. Reason: UPDATE #8 TO RIVIERA BLUE

02-15-2018, 04:25 PM
Addict
Rennlist Member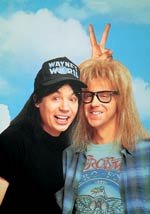 Join Date: Sep 2003
Location: Burlington/Sudbury/Marco Island, Florida
Posts: 4,811

02-15-2018, 07:26 PM

02-15-2018, 09:28 PM
Addict
Rennlist Member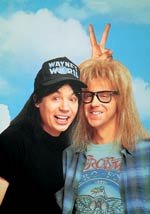 Join Date: Sep 2003
Location: Burlington/Sudbury/Marco Island, Florida
Posts: 4,811

---
Does anyone have info on where 14, 17 and 18 are?

02-16-2018, 10:09 AM

03-12-2018, 02:30 AM

---
A member just posted this Spyder in the "Spyders in the Wild" thread (not his car). I believe it is the Slate Grey car....
Anyone know if he / she is a member here?

03-12-2018, 03:30 AM

---

03-12-2018, 06:05 PM
User
Join Date: Sep 2005
Location: Concord, CA
Posts: 177

---
Yes, the Spyder pictured above is indeed PTS slate grey (RAL Y97 is the Porsche color code) and I'm the proud owner. Also, as I look at the picture on my screen, the color appears to be significantly more bluish than in real life. In real life it's pretty close to what you might want to call "battleship grey". By the way, I'm in NorCal not Socal. Questions?