PTS Cayman R with 6 speed and buckets on BAT

01-18-2018, 12:00 PM
Addict
Rennlist Member
Join Date: Nov 2014
Location: Gainesville, GA
Posts: 75

---

01-22-2018, 03:26 PM

---
WP0AB2A88CS793426
(Vin Saved for future googling purposes)
After doing some research I discovered this cars history.... This car lived at the track and went through a motor. The owner previously had a Speed Yellow 987.1 that went through two motors...
I'm not saying that cars that are tracked should be avoided. I've tracked my 987.2 and plan on tracking it more in the future. However, I think you should buy the owner and this owner seems like he likes to go through motors; whether coincidentally or not. There's also a decent amount of "drifting" videos of the R on his youtube page as well. This seems like a car that's going to need some TLC and thus I will pass on it.
Here is his youtube channel
https://www.youtube.com/user/hawkyama/videos
And link to video notating the new motor in the R
"After having an oil pump gear trouble for R ended up to install a new motor (it's 100% covered by a warranty anyway), I finally brought the car back to Harris Hill Raceway. As it was 40F hotter than when I did time attack last time, I didn't renew my best lap... So instead of just uploading that video, I made a video to compare with my best lap in my old 06 Cayman S. As you can easily notice, R is way more stalbe though S had better grip tires and GPS data showed higher cornering speed probably thanks to stiffer suspension and maybe 19inch size. Of course R's acceleration is much better (295ps for S, 330ps for R) so overall R was almost 2 sec. faster!!"
And link notating atleast two motors in the 987.1
"I took a few sessions after helping PCA Longhorn Region DE at H2R as a lead & follow driver. As I just got a new motor installed I didn't want to push the car too hard so just made 2 hotlaps (the previous motor blew a little after the last H2R video I uploaded...)."
He mentioned trading in the 987.1 after he blew his motor in the 987.1, the video above is the 987.1 with a new motor.
"After having an engine blow on my previous Cayman S, I decided to trade it in and order Cayman R and finally it arrived!! So I took it to H2R to see how it runs. It's been a while since last time I ran at H2R and the track was dirty. There was one water spot during the dam corner as well and I didn't push the car 100% but it already ran 2 seconds faster with just OE tires than my best lap in the S

"
Video of 987.1 motor blowing
"This is the video when I got my Cayman S engine blown

It was just 2nd lap after turn1 with the 3rd gear... I've realized there were so many Gen1 Cayman users reported their engines blow online afterwards... I talked to one tuning shop and they said the reason of this was the connecting rod bolts so it's better to changed it with after market ones."

01-22-2018, 04:21 PM

---
I'm probably an automotive prude but there's no effing way in the world I would buy that car for anywhere near what it's likely going to fetch.

01-22-2018, 06:14 PM
Addict
Rennlist Member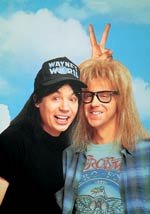 Join Date: Sep 2003
Location: Burlington/Sudbury/Marco Island, Florida
Posts: 4,811

---
Is the installation of the 2nd motor disclosed on BaT?

It should be.

01-22-2018, 07:16 PM

---
A DME scan was just added to BAT.
Seems the prior owner didn't know how to drive a manual. There are range 5 ignitions. It's not clear if those are from the current engine or the original one.
No wonder he needed a few extra engines. . .

Like the grinch, I wouldn't even touch it with a 39 and a half foot pole!

01-22-2018, 08:34 PM

---
I think this thread needs to turn into "where does the line start to hire IDK_Alex to research car purchases for rennlist users!!!!???"

Sign me up - nice work!

01-22-2018, 08:36 PM

---
Drove it like he stole it given a whole new meaning.

01-22-2018, 10:43 PM

01-22-2018, 11:32 PM

---
I do hope the current owner was aware of the previous owners escapades and paid accordingly when he purchased the car. Otherwise he's going to take a bath when the car sells.

Crazy to think a 6 year old car has amassed that much baggage.

01-23-2018, 12:25 AM

---
---
Last edited by SpyderSenseOC; 01-23-2018 at

12:45 AM

.

01-23-2018, 10:23 AM

---
OK. I'm the original owner and also a loyal Rennlist member. I really didn't want to bother the auction so didn't say a word but now this link is posted on BaT and some people mentioned about the blown engine so I just want to clarify what happened.

If you do some research you should find 987.1 S 3.4l engine is notorious about engine blow and some blew even during street drive. I didn't know that when I brought the S until the engine blew but I was covered by an extended warranty since a Porsche dealer checked DME and engine and they said it wasn't caused by my driving. I asked a few Porsche tuners about the cause and one expert said the connecting rod bold didn't have enough strength for high RPM on that motor then eventually the crankshaft metal slips out.

987.2 R engine didn't blow. It was oil pump gear strip and it was diagnosed as a factory assembly failure. I was just cruising when CEL lit on. I bought the car to a Porsche dealer and the DME record showed it happened around 3,500 rpm. The dealer changed the motor 100% by a factory warranty just in case since the engine ran without oil pressure a little so actually it was a good thing. I don't know why it's not listed on CarFax but maybe because it's covered by a factory warranty.

Overrev was my mistake (it's just one time if you believe or not) so nothing to defend (and it's already explained by the seller) but I don't believe my driving caused the both engine replacements (especially on R). As you can see on my videos, I track the cars hard since that's why I drive Porsche but instead I took good care of her.

Another thing might help the bidder is that I didn't sell the car directly to the seller. The car was inspected by a Porsche dealer before that to make sure the car is in a good condition. I've updated some parts to improve reliability as well (the seller didn't mention though). And the spoiler!! It is black since I put black Xpel film on the original yellow spoiler to protect and different look (black PlastiDip on the bottom).

One last thing I want mention here is I didn't hide anything when I sold the car. The dealer inspected the car know I track her a lot and I did some consultation with their mechanics about the overrev as well and judged it's OK to pass it to the seller.

Thanks,
---
Last edited by Hawk Yama; 01-23-2018 at

10:51 AM

.

01-23-2018, 10:35 AM

---
Thanks for chiming in and filling in the story. Brave of you after all the trash talk.

A beautiful CR IMO. The new owner will have a one of a kind.

01-23-2018, 11:08 AM

01-24-2018, 02:26 AM

---
Thanks for the warm comments. I think everybody just wanted to know the truth about the car so it's all good after all. The McDonald joke was kind of harsh though (just kidding). I knew not everybody liked the combination but I just wanted to make her look unique. The auction didn't meet the reserve but I heard one of the bidder contacted the seller and reached an agreement about the price if PPI goes OK so we will see.

01-24-2018, 03:27 AM

---
For what its worth, I dig the Yellow and Red... But this is coming from a fellow SY owner.