Matador red leather

04-24-2017, 03:44 PM

Matador red leather
---
I think I would have an easier time finding a unicorn horn then the Matador red leather that I'll need for my seats. Now that I'm cleaning it up the marbling in the leather can be seen. The local interior guy says that was the way the leather was produced and is not very common. So even if I find a good color match it will not have the marbling unless I find actual Matador red leather. It is cool that it is 1 of 2 but being that rare does have its downside.


04-24-2017, 03:52 PM
iPod Tamer
Rennlist Member
Join Date: May 2003
Posts: 4,431

---
BMW produced two odd interior colors in the 90's for the E36 M3, a grey called 'Mulberry' and a dark tan/brown called 'Magma'. Both have this exact marbled look and are impossible to find replacement hides for. I've been down this road and know your pain.

04-24-2017, 03:58 PM

04-24-2017, 04:57 PM

---
Are you trying to replace the skin, repair it, or refinish (re-stain) it?
I recognize that orig is cool but I kinda think it would look way better without marbling. Also, was the marbling from new or did it occur with aging like my marbling (face) did?
---
Last edited by FLT951; 04-24-2017 at

10:12 PM

.

04-24-2017, 05:28 PM

---
Like I said, it was there from day 1. You can see the marbling in the non-exposed parts as well. My seat faces are shot. The rears of the seats might be able to be saved but probably need to be done as they are 25 years old too.
The leather is the $5000 rare feature of the car. I would love to find some of the original. I can go with a straight color but that would be like painting a speed yellow car tan.

04-24-2017, 07:24 PM

---

04-24-2017, 07:25 PM

04-24-2017, 10:14 PM
Addict
Lifetime Rennlist
Member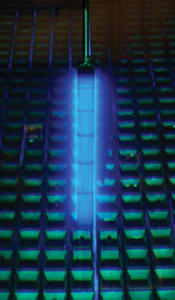 Join Date: May 2001
Location: Hotlanta - NE of the Perimeter
Posts: 11,174

---
The marbling looks incredible - I can see why you went after this one now.

Good luck in your search.

04-24-2017, 11:45 PM

---
Thanks Jay, I have to admit, when I first saw it I thought it was age but then I found it all over and realized that is the way it was. Definitely different. Most of it is in good shape, the leather wrapped lower dash, door panels, console, console door, e-brake, and rear seats. But the front buckets are brittle and will need to be redone. We'll see what is out there. But they only offered this color for 2 years, 92-93, and at $5k an interior they are very rare.

04-24-2017, 11:47 PM

Red
---
Jeff,
try this supplier. They don't advertise Matador but they may be able to source it. http://www.heritagetrim.com/

04-25-2017, 01:49 PM

---
+1 on heritage they are top notch I used them 5 years ago for some sport seats and wow!

04-25-2017, 02:43 PM

---
the Berber loop carpet looks cool but not on the door pockets

04-26-2017, 06:01 AM

---
Also check with Southbound trimmers in England. Very good on rare old Porsche interiors. Could have it.

/Peder

10-19-2017, 09:54 PM

---

10-20-2017, 12:21 AM

---
Originally Posted by
400hp944
Thanks! I sent them a note. We'll see if they can help.