225/55-16 fit a 968?

05-19-2016, 10:01 PM
Addict
Rennlist Member
Join Date: Apr 2016
Posts: 95
Likes: 0
Received 0 Likes on 0 Posts

225/55-16 fit a 968?
---
I see that the standard rear tire size in sixteen inch is a 225 section width and 50 aspect ratio.

I have some almost new max performance summer tires in 225-55-16, these would be roughly 0.3 inch larger in radius than the stock size.

Would this hit the spring perch in front? What if a 16x8 wheel with its ET52 offset were used?

I realize this would make the effective gear ratio lower, and change speedometer accuracy.
---
Last edited by LTDzak; 05-20-2016 at

08:13 AM

.

05-20-2016, 01:47 PM
Addict
Lifetime Rennlist
Member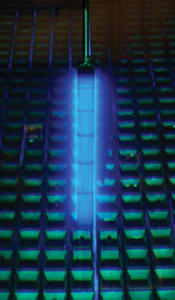 ---
PorscheG96 has posted some figures with his fitment of wheels/tires here...if you're looking for some data on fitment capabilities.

05-20-2016, 02:50 PM
Addict
Rennlist Member
Join Date: Apr 2016
Posts: 95
Likes: 0
Received 0 Likes on 0 Posts

---
Thank you Jay. In this thread:
https://rennlist.com/forums/968-foru...uestion-4.html
PorscheG96
mentions keeping tire diameter down to 25.5 or below but does not say why. A diagram in the thread shows a 35 series 18 inch tire at 25.3 inches diameter. The tires I want to use are molded at 25.7 inch diameter when mounted on a 7 inch wheel, and I doubt an 8 inch wheel would decrease that diameter by much. The real gotcha here is that the diameter can expand at high speeds due to centrifugal forces, and then rub the spring perch on the strut.
A stock 225-50-16 is 24.9 inches according to the Miata tire size calculator, so I would be adding 0.4 inch in radius. Thomas can you give the aspect ratio and section wdith on the 17 inch tire you checked?

05-22-2016, 12:15 PM
User

---
225/45 on 17's....I guess you would call it optional stock sizing. I would be more concerned with the clearance between the batwing and the tread at full lock with any increase in rolling diameter...its < 10mm tight.

mathematically, your 16x8 ET 52 should clear the smaller 968 spring but you might start rubbing plastic up front with a larger section width.