Craigslist, Ebay and other online Porsche 968 finds....

01-11-2018, 08:16 PM

---
Originally Posted by
jeff968
The shocker is that 22.45% or 22 of the 98 M030 968 6 spd coupes did NOT have LSD. It was not standard with M030. Minty is an LSD cab.

As for Tiptronics:

Of the 2,008 North American 6 speed manual 968 cabs, 561 came with the Tiptronic (27.94%)

Of the 2,234 North American 968 coupes 423 came with the Tiptronic (18.93%)

Tiptronic transmission was a $3,000+ option.

Jeff
As I remember, the tip has LSD...I also remember that when the tip was first introduced by Porsche it was being touted as a performance "upgrade". Bear with me...Were there any M030 tips?

01-12-2018, 11:30 AM

---

01-17-2018, 12:40 PM

01-17-2018, 06:52 PM
Addict
Lifetime Rennlist
Member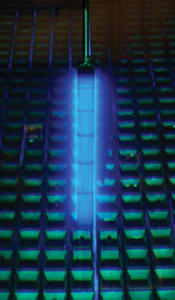 Join Date: May 2001
Location: Hotlanta - NE of the Perimeter
Posts: 11,183

---

01-17-2018, 07:43 PM

---
OMG! Somebody hacked my ebay account. Need the $ to restore the car to your left.

01-17-2018, 08:20 PM

---
I wonder if Jeff has that color in his database?
Nice to see a picture of a 968 in its natural habitat, and surrounded by other 968's. They kinda class up the ARTCAR. I really like that White coupe in the background


01-18-2018, 11:15 AM

---
That paint job is definitely a color to sample

Bill, you really need to keep the ArtCar. These personal works should always remain with their visionary owners until they pass and then they sore in value.

01-18-2018, 12:23 PM
User
Join Date: Mar 2013
Posts: 88

---
Are one of the painted wheels missing? The unpainted one really stands out to me, throws the whole thing off.

01-18-2018, 02:51 PM

---
All the wheels are painted. Driver's side by me, passenger side by Arash. Closeups appeared in the Pano article. Zoom to see 'em better.

Jeff, I appreciate your sentiment as well as that of countless others but there is a grand scheme that virtually requires this move. Just three years ago there were 6 notable 968s here and the "ARTCAR" hadn't arrived yet. She is the only one left. Trust me, each was a like losing a finger and SY was like losing an arm. I will soon start a new thread that tells the why and how and where of this decision.

01-18-2018, 06:51 PM
Addict
Rennlist Member
Join Date: Feb 2011
Posts: 177

---
Did anyone get more info regarding that white car in Texas? I texted with the owner a bit, asked for more info and he disappeared ...

01-18-2018, 07:03 PM

---
After the posts here, it didn't sound like such a nice car. I also tried contacting the guy via text and phone with basically one response via text. He doesn't seem to be a very good communicator or want to sell the car very much.

01-18-2018, 07:19 PM
User
Join Date: Nov 2017
Posts: 44

---
Same here. Spoke to him, exchanged a couple of texts, and then he disappeared. Car isn't nice enough to warrant chasing him. It needs a nice amount of work.

01-19-2018, 01:44 PM
Addict
Rennlist Member
Join Date: Feb 2011
Posts: 177

---
Yep, perhaps he changed his mind.

01-20-2018, 04:13 PM

01-25-2018, 01:03 PM

---
Yes, passenger rear wheel is painted white on all the flat outer surfaces. The inner surtaxes are painted lime and purple in a sort of alternating pattern. No telling what Arash was drinking.