Advice on the peculiarities of the French Market....

07-30-2001, 07:02 AM
User
Join Date: Jul 2001
Location: Paris, France
Posts: 6

Advice on the peculiarities of the French Market....
---
I am new to Paris (and Europe for that matter) and am wondering what is the standard procedure here for getting a used 964 car checked out. I have tried to get a dealer to look at it (Levallois Porsche) and they refused. I attempted to call some people who the dealer referred me to who appraise (expertize) Porsches, but they either refuse to do it or said that they could look at it in September AFTER I bought the car.

Are there any French people on the list who know how to get a car looked at in this country? Is it just not done? Is there any reason to trust the Control Technique if it is done by the same garage that is selling the car? Is the Control Technique of any use when buying a used Porsche?

Thanks for any help.

Paul

07-30-2001, 07:05 AM
Addict
Lead Rennlist
Technical Advisor
Rennlist
Lifetime Member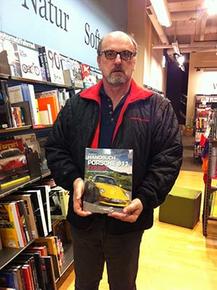 Join Date: May 2001
Location: Parafield Gardens
Posts: 8,027

---
Dear Paul,
French used car salemen are exactly the same as their counterparts around the world. If they are refusing to carry out an inspection try the French equivalent of the RAA or the Swiss TCS. When was the last roadworthy done.
Maybe you have to offer to pay somebody. Check around. Each country is different here in Europe but all used car salesmen are the same. The other alternative is to pay for someone else to come over and give it an inspection. This will be expensive though because you would have to pay all expenses,
Ciao,
Adrian
911C4

07-30-2001, 07:53 AM
User
Join Date: Jul 2001
Location: London,United Kingdom
Posts: 44

---
Paul,
I have just come back from France and whilst there bought a Magazine called RS Magazine,LA PASSION DES PORSCHE. In it it has alot of Garages advertising cars for sale and servicing ect. Might be worth a try as theres alot of ads in it. (i only bought it last week, if you need any further details then email me). As for the September thing, does France Industry still shut down for Most of August, The company i work for is French and they just shut up shop for the whole month, i think alot of industry does !Dont know about car garages though

08-02-2001, 02:35 AM

---
I have just returned from a holiday in France and picked up the same magazine to read while there. It had some great articles in it, including a section with the serial number ranges for all models and a price guide for most models: very comprehensive.

There is no doubt that the French do some things their own way but the magazine articles were very much focused on buying the right car in the right condition so I can't believe they would accept the dribble you're being asked to accept

08-06-2001, 06:37 AM
User
Join Date: May 2001
Location: Grenoble, FRANCE
Posts: 33

---
Hi Paul,
I was in the same situation as yours when looking for a 964. The safest way IMO is to buy from an Official Porsche Dealer, where you can get 12 months/unlimited mileage warranty if the car is less than 9 years and 200000 kms. The prices are a bit higher but you get the peace of mind. By the way, I bought mine from a Porsche Center in Germany two months ago, and so far so good!
I don't trust private car dealers selling Porsches, as - from what I hear - many are from Germany with high miles, and sold with false maintenance books and half the original miles.
For the Control Technique, it does not tell you the state of the car as it is mainly a visual inspection. I also drive a 13 year old Renault 19 which just passed the Control Technique, much to my surprise! I have to change several items, such as distribution belt, water pump, clutch, ..., just to mention a few, which don't show up in the Control Technique report.
I guess the best thing to do [as Adrian mentioned] is to pay a Porsche specialist to come with you when you have an interesting car to see. Have a look at the following site for a few addresses in the Paris area:
http://laseric.free.fr
and follow the link to "Forum" and then "Garages".
Wish you good luck,
Giorgio.