Anyone in Switzerland help me?

07-27-2001, 03:12 PM
User
Join Date: Jul 2001
Location: London,United Kingdom
Posts: 44

Anyone in Switzerland help me?
---
I have just bought an imported 1990 964 coupe, it was imported from switzerland about 3-4 months ago and i am the first owner in the UK, I was wondering if anyone on this list would be prepared to help me find out any more history on the car. I have the stamped service history and it shows the garage that sold it and those that have serviced it, but not being able to speak german(i think its the german speaking part) i am unable to confirm these details and research any more . I know its alot to ask but could anyone put a brief e-mail together to the relevant garages for me. Thanks in advance,
Ian
[email protected]

07-30-2001, 03:46 AM
Addict
Lead Rennlist
Technical Advisor
Rennlist
Lifetime Member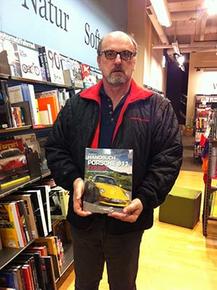 Join Date: May 2001
Location: Parafield Gardens
Posts: 8,027

---
Dear Ian,
I am not quite sure what you want. Didn┤t you ask this question some time before. If you want to trace this Porsches history then the easiest way is to go to
www.porsche.ch
or
www.amag.ch
and write them an email. You can write it in English and ask them for the history. AMAG are the official importer and if this 964 has been maintained by an official dealer AMAG will have ALL the records. AMAG will be the only source of the original import details.
Also remember that this 964 of yours has a different set of gearbox ratios as well,
Ciao,
Adrian
911C4
Switzerland.
PS: If you need any more help please email me privately and I will do what I can within reason.

07-30-2001, 05:17 AM
User
Join Date: Jul 2001
Location: London,United Kingdom
Posts: 44

---
The car was imported by a private company in the UK just last year, will AMAG still be able to help me, i looked at the porsche site and found a list of dealers, unfortunatly the dealer is listed but i get no e-mail option just a phone number ( its Senn's Erben Garage,7000 Chur, 223-170).