California Models or Not?

07-24-2001, 11:59 AM

California Models or Not?
---
Were there seperate models of the 964 sold only in California?

If so, I would imagine the differences were emissions-related, but does anybody know specifically WHAT the differences are, and if they affected performance?

07-25-2001, 12:47 AM

---
Robert, Randall is correct in saying that the 964 and 993 are "50 State legal" cars. I found this out during my two month search for a 964.

So there is no such thing as a "California Emissions" 964/993.

07-25-2001, 05:48 AM
Addict
Lead Rennlist
Technical Advisor
Rennlist
Lifetime Member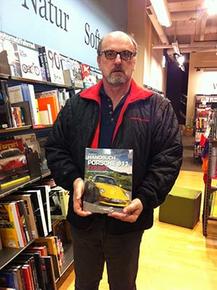 Join Date: May 2001
Location: Parafield Gardens
Posts: 8,027

---
Dear Robert,
The statements given below are not entirely accurate. As far as emissions are concerned they are 100% correct. However there was still a California only 964 in the early years of the 964 production. Heard about those On Board Computers and Check Engine Lights. Some people have them, others do not. Only 964s sold into the California dealerships had them installed in the early days. All is very complicated.
You need to check the labels. C02 is standard USA code. C03 is the California Code. Whether this code shows up on the 964s I do not know.
The 1989 models did not have this feature. 1990 models were wired up for it but it was only connected up and installed in California bound 1990 and 1991 models. Became pretty standard by 1992 in the USA only!!. It was still an option outside of California until 1996 when OBDII became a legal requirement. If you have been on the rennlist you would have been able to follow this investigation,
Ciao,
Adrian
911C4

PS: We also have found people who finally admitted they installed this system themselves in 1990 versions even one tried a 1989 C4 but they could never get them to work.