Replacement Windshield for 964 Cab

07-23-2001, 01:08 PM
User
Join Date: Jul 2001
Location: Dallas,Texas
Posts: 56

Replacement Windshield for 964 Cab
---
The windshield on my 964 Cab needs replacing.
I have a bid from an independent and a Porsche dealer for replacement. The independent is near my home,while the dealer is several miles away. I read that the windshield is difficult to install on a 964.
There can be a problem with leaking an squeaking. Should I use the dealer because of his experiences at this task?

07-24-2001, 07:16 AM
Addict
Lead Rennlist
Technical Advisor
Rennlist
Lifetime Member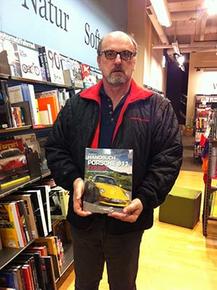 Join Date: May 2001
Location: Parafield Gardens
Posts: 8,027

---
It is worth spending the extra few dollars to have an experienced Porsche person fit your windshield. These windshields are notoriously messy and easily got wrong. Now I mean an experienced Porsche person not necessarily the Porsche dealer because these guys often know nothing as well. I have had mine done by an experienced Porsche crash repairer who knows exactly what he is doing,
Ciao,
Adrian.
911C4