964 climate controller electronic hum

06-24-2001, 03:25 PM

964 climate controller electronic hum
---
I just bagan to notice when i turn car off, there is an electronic hum coming from the climate control unit. This hum goes on for a few minutes then turns off.

Anybody know what this is?

Mike 91 C2 CAB

06-25-2001, 07:04 AM
Addict
Lead Rennlist
Technical Advisor
Rennlist
Lifetime Member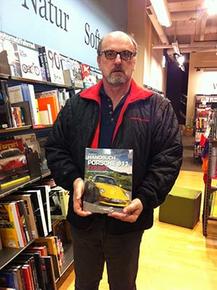 Join Date: May 2001
Location: Parafield Gardens
Posts: 8,027

---
Dear Mike,
Is the weather somewhat warm where you are. This maybe the rear blower fan running down which tends to put what seems like a hum through the vents above the control unit. Had me stumped for a while.
Ciao,
Adrian
911C4
944

PS: Yes guys I am back from a terrific 10 day holiday in Lisbon Portugal.

06-26-2001, 08:14 AM
User
Join Date: May 2001
Location: uk
Posts: 209

---
Mike,
As Trish said, there is a small fan on the back of the control unit that sucks air through a temp sensor to monitor cabin temp. Mine made a wurring sound which could be heard when the ignition was switched off, like you say for up to a few minutes. Obviously mine was a bit worn. I sprayed a small amount of spray grease into the fan (from the back not through the sensor!) and this quietened it down, it can still be heard just but probably only because I'm listening for it.
Richard.