How to lower a 964 C4?

06-13-2001, 08:11 AM
Addict
Lead Rennlist
Technical Advisor
Rennlist
Lifetime Member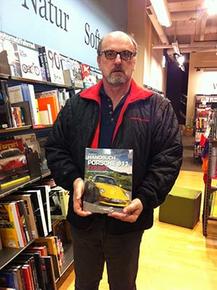 Join Date: May 2001
Location: Parafield Gardens
Posts: 8,027

---
Dear Rick,
I highly recommend you get hold of a copy of the three part article called Wringing Out a Carrera 4. It was published in Excellence, April, Sep and Dec 1992. Well worth a read and tells you everything you can do and what the affects are.
To see the end result check out at web site
http://Porsche911.isuisse.com
click on rennlsiters, then tech articles then Adrians C4 goes low.
The photos of my lowered C4 are as per the recommendations in these articles. I used EIBACH Springs (964RS) and a full set of KONI Sports Struts and Shocks. Plus a few other little goodies. If changed from the article only in the wheels department. I installed 911 (964) Turbo 17 inch wheels,
Ciao and good reading,
Adrian.
PS: I do not recommend you install H&R Lowering springs on their own. Besides they do not stiffen the ride much on their own anyway.

06-13-2001, 12:58 PM
User
Join Date: Jun 2001
Location: Utah
Posts: 112
---
Adrian; a "side" question. In America, there's this rubber "block" between the blinkers and driving lights. On the European cars, there appears to be a lens or some piece of plastic there. Is that a light of some sort, or a reflector? Anybody ever changed that rubber block to whatever it is there in Europe or is it a bit of a timely project?