91 C2 50-state car?

08-03-2004, 04:28 PM
Addict
Rennlist Member
Join Date: Jun 2004
Location: Irvine, CA
Posts: 49

91 C2 50-state car?
---
Hello,
I'm in California considering a '91 C2 coupe originally sold in NY now in Nevada. My question: were the '91 cars 50-state (is this car CA smog compliant)?
Thanks

08-03-2004, 10:55 PM

---
You gotta' love it when someone from London states that a U.S. model is California compliant! And he's correct; my FL car passed CA smog with flying colors and without mods. All U.S 964s were 50 state cars. Well-done, Andy!

08-04-2004, 05:38 PM
Addict
Lead Rennlist
Technical Advisor
Rennlist
Lifetime Member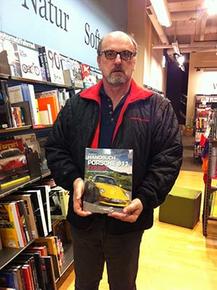 Join Date: May 2001
Location: Parafield Gardens
Posts: 8,027

---
I am afraid the information provided above is not 100% accurate.
The 1989 and 1990 964 US versions had 2 sub versions, the CA or C03 version and the 49 state of C02 version. The 50 state version was introduced in model year 1991.
However what is correct is that they were basically the same. I am told that 1989 and 1990 C02 or 49 state versions may have some paperwork problems registering in CA. I cannot of course comment if that is accurate. They will pass emissions tests if fitted with the correct and complete emissions system.
One fact is that 1989 Carrera 4s were all identical C02 and C03, but the 1990 models C03 versions were supposed to have the check engine light wired up but not operational and the C02 or 49 state versions this was not required. Some of these were wired up and others were not.
Ther check engine light did not become operational until model year 1991 which was then required by CA law only.
It is not correct either to say that all 964 engines were the same worldwide.
There was a leaded petrol 3.6 litre version and an unleaded petrol 3.6 litre version.
There were unleaded engines with emissions controls and unleaded engines without emissions controls.
There was the tiptronic version of the engine, there were the M64/03 and 04 engines.
There was a specific Japanese RHD version and a specific Japanese LHD version in the emissions department. There were different exhaust systems fitted as well. I understand that some may argue that exhaust and emissions systems are not part of the engine.
Now if we get into the 993 from model year 1996 and up it gets even worse.
Ciao,
Adrian
964C4
GT-2
PS. Just to muddy the waters further as of model year 1993 there were two versions of the M64/01 engine in the USA. The standard version and the RS America version. You could put a standard M64/01 engine into a RSA but you cannot put a M64/01 RSA engine into a C2 or C4 without replacing a cam or removing the power steering