A/C time ...how to handle refridgerant

05-26-2018, 07:44 PM
Addict
Rennlist Member
Join Date: Aug 2017
Location: Toronto, Ontario, Canada
Posts: 1,285

A/C time ...how to handle refridgerant
---
Last year, the AC quit. I filled it with a DIY refridgerant
It turned on briefly then I tried again moments later and nothing. Seems the stuff leaks out pretty quick.
I did find this main hose leading into the compressor has a big split in the rubber.
Last year, I also noticed neon green fluid drops clinging to the bottom of the compressor. Years ago, when it died, a shop replaced the piece in the dash. Guess they put this neon stuff in.
I am not well versed in AC; zero experience fixing. But, this time I'd like to diagnose and fix myself.
1. What is the procedure to identify leaks? Can you even do this at home?
2. If you go to replace an AC line at home, what happens when you undo the old one?
3. Since I put in this aftermarket stuff, if I find & fix my leak(s), should I use continue with this stuff (I have one more full can) or do I have take it somewhere to get filled?
Thanks in advance all who participate in this project

05-27-2018, 01:32 AM
Addict
Rennlist Member
Join Date: Aug 2017
Location: Toronto, Ontario, Canada
Posts: 1,285

---
Spent the afternoon learning about diagnosing auto AC... seems with the purchase of a manifold guage and some refridgerant with dye, I should be able to identify the leak(s) pretty easy. Then it's just a matter of getting a vacuum pump, replacing parts, and re-filling.

Guages and even vac pumps can be had pretty cheap... about 180CAN total for both from our Amazon. So that's good.

Except R134a is not for sale to the general public in Canada.

So for DIY, I'm stuck with using this hydrocarbon "12a" refridgerant which actually sounds like it has some advantages?

Then there's the issue of the oil. Still gotta find how to measure and add necessary amount.

So far, though, this AC business doesn't appear that complicated.

Either that or I'm getting way too confident lol




05-27-2018, 01:49 AM
Addict
Lifetime Rennlist
Member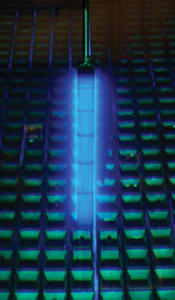 Join Date: May 2001
Location: Hotlanta - NE of the Perimeter
Posts: 11,323

---
You're on the right path.

Suggest you you reach out to Griffiths for some top notch support. He really knows his stuff and can offer you excellent advice for your AC.

as you mentioned, you'll need the gauge manifold, refridgerent and of course the vacuum pump.

id suggest replacing all of the O-rings in the system as they are likely shot at this point in their life. Also, a new dryer would also be in order.

Once touve replaced the o-rings, I'd suggest performing a vacuum drop test for 24 hours to confirm the system integrity.

hth-


05-27-2018, 02:00 AM

---
Many auto parts stores have vacuum pumps available in the rental tool section. This is probably a good idea for an occasional user. They may also have a "sniffer" available to rent to locate refrigerant leaks from lines. I would suggest looking at the condenser, the radiator looking part in front of the radiator for road damage. The one on my 951 has the bottom row punctured from I can assume a parking curb. As already mentioned, check the lines and replace o-rings if possible. If they put dye in, a cheap black light and the yellow glasses should help to find leaks as well. Good luck in your search.

05-27-2018, 10:49 AM
Addict
Rennlist Member
Join Date: Aug 2017
Location: Toronto, Ontario, Canada
Posts: 1,285

---
Thanks to you both for the motivation!

My only roadblock now might be parts cost. Just looked up that line from AC to Compressor... wow. Nevermind the compressor itself should I confirm its leak.

Ouch.

05-27-2018, 10:57 AM
User
Join Date: Mar 2011
Posts: 78

---
Hey Dan, I did my system this year too. I also did my volvo s60. I found this video by Chris Fix to be very helpful:
He mentions that if you aren't replacing any of the components in the system then you shouldn't need to add any oil. Make sure you are using the correct refrigerant though. I noticed on my car that there was a sticker where it says the system was converted over to r134a back in 2002.
On my sticker it said the amount of refrigerant added was 1.8 lbs which is 28.8 oz. I think each of my cans of r134a was 12 oz so I ended up using over 2 cans of the r134a.
Yes, you will want a vacuum pump and a set of manifold gauges. That video does show how to do a vacuum test to make sure your system is sealed before filling it. I also added some dye to my system to try to find leaks if it does end up having one. you basically add the dye when you fill with refrigerant and then if you have a leak, you look for it with a black-light. I have a little LED black-light flashlight which lights up that flourescent dye pretty well.
---
Last edited by notny41; 05-27-2018 at

12:21 PM

.

05-27-2018, 11:51 AM
Addict
Rennlist Member
Join Date: Aug 2017
Location: Toronto, Ontario, Canada
Posts: 1,285

---
Super... thanks for the video & tips.
You guys are lucky to be able to buy r134a down there. Seems we can't get that without a license

I'll need to do something oil-wise for sure.
I definitely have to replace at least one line from the compressor to condenser; its rubber outer is split open. Actually not too expensive on that Griffiths site. But if the compressor is leaking, right now all I could afford is the seals kit.
Wonder how complicated it is to rebuild diy. Hopefully no special tools or skills requ'd.....

05-27-2018, 12:10 PM

---
FALSE.
Lack of refrigerant oil or oil flow (the refrigerant moves the oil through the system) is a major problem for compressor life.
Unless you know the complete history (based on service records that documented the type of oil or amount) of the car prior to your ownership of it, you
are at a loss. Many 944's have had many owners over the life the car. AC service could have been performed and not documented, and it could have been
performed improperly (such as
" if you aren't replacing any of the components in the system then you shouldn't need to add any oil.
")
Refrigerant oil loss occurs when there are leaks, sometimes the oil loss is visible and sometimes it is not. You might see a pile of black crud sitting on the compressor
and assume it is engine oil when in fact it is an accumulation of refrigerant oil, engine oil and dirt. The compressor could have been loosing oil for years, the previous owner
power washed or degreased the compressor and washed the clues away.
Some manufacturers or suppliers of retail small cans of refrigerant note on the can there is refrigerant oil included inside. What kind and how much is important to know.
If your system always used R12 refrigerant and it was properly serviced over the years the oil type is a mineral base.
If the system was converted to R134a, properly converted the oil would be switched to either PAG or Ester.
Regardless of what you read, PAG does not like to mix with R12 mineral oil, and R12 mineral oil as it ages and is exposed to high temps
tends to congeal and wax.
So, think about the oil when you start to work on your system.

05-27-2018, 02:51 PM

---
First you would start by gathering all the repair orders and look to see if there were any AC repairs. If there were you are looking for technician's notes about adding oil, or possibly there
maybe a dollar expense for the oil. If you do not see notes relative an AC repair however the AC repair is noted you can call the previous owner, repair shop or dealership and ask them to pull the repair order
and advise you if there are technician's notes on their copies (in the US it is now difficult to get this data unless you are physically present at the dealership).

If the vehicle was converted to R134a, "properly", there will be a blue R134a conversion sticker located in clear site in the engine bay, which would note the type of oil and qty used for the conversion, as well
as amount of refrigerant and whom did the conversion.

Otherwise you are in the dark when it comes to how much oil or what kind is in the system without documentation or records.

In a perfect world you would "liquid ac flush" the lines, condenser and evaporator with expansion valve off and blow out the system after with clean air.
Yes, its a pita and takes time and patience. Just like traveling to a good doctor.

Back in the day, Porsche dealerships would use (if they purchased it) a dedicated evacuation/flush/charge station to:
1) Extract or recover refrigerant,
2) Evacuate,
3) Check for gross leaks,
4) Flush with liquid refrigerant (important process but not done today with refrigerants),
5) Extract or recover flushed refrigerant,
6) Evacuate, and add oil.
7) Charge with refrigerant and check pressures.

For oil values, if you go by Porsche TSB group 8, PI 8717, number 9501,
944, 83-85/1 300 ml +/- 20 ml (gotta love the plus and minus) or 10.14 oz nominal volume. (this is the larger 6E171 Denso compressor)
944, 85/2-1992, 130 ml +/- 20 ml, or 4.4 oz nominal volume (this is smaller 10P15E Denso Compressor).
So if you decide to flush the numbers above are decent.

There are pro's and con's relative oil volumes:
Too little and the compressor will suffer and you toss cookies and crumbs into the system.
Too much and the evaporator core saturates and you lose cooling performance.

05-27-2018, 05:55 PM

---
I wouldn't personally use that hydrocarbon stuff, especially on a system with leaks -- see video below! You can get the cans of R134a with a little effort (they're in every US parts store, Amazon, etc.). It's legal in Canada, but they discourage DIY by making the bottles hard to get. That said, I think the bigger 20+ lbs tanks are readily available. On my car, I replaced one of the barrier hoses (the easy one that doesn't run up to the firewall, and changed the O-rings where the lines bolt to the compressor. With that I got lucky and the refrigerant holds tight for about 2 summers on average, which I consider good enough.


05-27-2018, 08:18 PM
Addict
Rennlist Member
Join Date: Aug 2017
Location: Toronto, Ontario, Canada
Posts: 1,285

---
Whoa! So that hydrocarbon stuff can cause these explosions. I'm guessing it would get into the cabin via a leak in the evaporator. Interesting.

I will investigate getting some r134a. notny41, thanks for the offer, but I'll try and find a local solution.

griffiths... thanks for all the info. I bought the car in 2008 wirh zero records. I had AC service done once. There are no stickers besides the originals. Apparently, it had r134a at time of service. This was not an AC specialty place but rather a general mechanic familiar with these cars.

I'll have to go back and ask him about it. Hope he remembers. I doubt any receipt he gave me was detailed. Very informal at the time.

There is a little oil tester thing in that diy pack I bought: it's a little plastic piece and looks like you push it on the low side and it turns a colour. Then a colour chart gives you the result.

Is that a proper test?