3rd Coast 2017 Nov 3-5

11-01-2017, 05:36 PM
Addict
Rennlist Member

Rennlist
Site Sponsor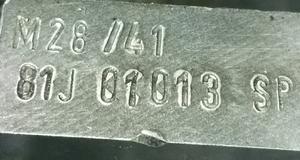 Join Date: Jan 2003
Location: Double Oak, TX
Posts: 15,368

---
Meet at the Jack-in-the-Box at Sycamore School Road and 35W. Meet at 9:30 for a 10:00 departure. Please have a full tank of gas and your FRS radio.
Please remember your FRS radios and we will use Chanel 7.
Full tank of gas and no excuses.
Brian and Jarrod are coming from OK and should come directly to the meeting point down I35W.
We will be leaving the meeting point and taking I20 West to pick up the Chisholm Trail.
__________________
Does it have the "Do It Yourself" manual transmission, or the superior "Fully Equipped by Porsche" Automatic Transmission?
George Layton March 2014
928 Owners are ".....a secret sect of quietly assured Porsche pragmatists who in near anonymity appreciate the prodigious, easy going prowess of the 928."

11-02-2017, 09:42 PM

---
Caravaned up with Herm & Barb today and stopped by COTA for some Vintage racing. Heading out for dinner now if anyone wants to jump in...only .2 miles from host hotel:
http://ginger909.com
T

11-03-2017, 11:31 AM

Encounter with the Judge...
---
So I'm in the Hampton Inn at around 8:00 AM using the computer in the lobby to take a look at RL and I have picture of a 928 on the screen when 2 gentlemen walk up behind me and say heh is that a 928?
One of the guys says you don't see many of those any more... and so the conversation starts I tell them there may be as many as 60 of them this afternoon in the parking lot!
It works out that they knew it was a 928 but other than that they needed a bit of education.
After a 10 minute 101 class they have to leave but let me know how much they appreciated it how well they remembered the 928 unique lines.
So one of the guys says I'm local, hands me his business card and says if you need any help than let me know.
Well I had no clue but I had just educated the Burnet County Judge about the Marble Falls annual 3rd coast event to take place in his county.

11-03-2017, 01:53 PM