3rd Coast 2017 Nov 3-5

07-29-2017, 10:50 PM

---
I just booked by calling the hotel directly. (Warning: If you hit 1 for a new reservation they will forward your call to the corporate reservation center and corporate can't see the group rate. Just stay on the line for the Marble Falls person who can.) There are still plenty of rooms in our block, but the only lakeside king room is on the first floor.

Really looking forward to it!

Brad

09-14-2017, 12:36 PM

09-14-2017, 06:03 PM
Addict
Rennlist Member

Rennlist
Site Sponsor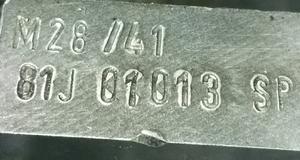 Join Date: Jan 2003
Location: Double Oak, TX
Posts: 15,388

---
That is "CLASSIC" Third Coast Action right there 8>)
__________________
Does it have the "Do It Yourself" manual transmission, or the superior "Fully Equipped by Porsche" Automatic Transmission?
George Layton March 2014
928 Owners are ".....a secret sect of quietly assured Porsche pragmatists who in near anonymity appreciate the prodigious, easy going prowess of the 928."

09-14-2017, 06:58 PM

09-14-2017, 09:58 PM

09-19-2017, 02:41 PM

3rd Coast
---
Everyone,

It has been awhile since I was at a 928 event. I am considering flying to Dallas, and was wondering if I could catch a ride with someone to 3rd Coast and back to Dallas. I am looking at flights and they arrive in Dallas at 4pm (which I am considering coming in on Thursday) that way if you are leaving early friday I can be ready.

Let me know if anyone can accommodate.

Thanks

Harvey

09-27-2017, 10:46 PM

---
This looks like a great warm up for 3rd Coast for those close to north TX. . I'll be there.
Brad
"The October PCA Tour , titled "PCA Tours Ray Roberts Lake", is less than three weeks away! The tour will be our 5th and final tour for the year. This PCA sanctioned event is scheduled for Sunday , October 15th, at 10am and is a 71 mile jaunt North of the Metrolex. When we did our reconnaissance drive there was absolutely no road construction on this route. Because of the distance and the area we will have a rest stop.
It will start in the parking lot of Grayson College, 1455 W Van Alstyne Pkwy, Van Alstyne and will end at Prairie House restaurant in Cross Roads. After the start of our tour a few turns later we will be on the Famous FM455! If you have not been on this road in a Porsche you are missing out and will definately need to attend. This is one of my favorite roads in the area! You can expect beautiful country scenery, twisty turns, long straights, and great visibility throughout the route.
If you plan to attend, please RSVP on:
http://mav.pca.org/register/tours/
by Thursday, October 12. "