TB Service - Upgrade to Porken - Water Pump?

10-07-2016, 12:37 AM
Addict
Rennlist Member
Join Date: May 2005
Location: Chilton Wisconsin
Posts: 972
Likes: 0
Received 0 Likes on 0 Posts

TB Service - Upgrade to Porken - Water Pump?
---
My timing belt is due for service due to years, not miles.

When I did this service previously I installed a new pump, rebuilt the tensioner, replaced all the rollers, etc.

This time I am considering changing to the Porken tension system when I change the belt but I am seriously considering not changing the water pump. I think the current pump has a total of about 4,000 miles on it. Unfortunately I don't recall what pump it was but I do know there has been a lot of issues with pumps over the year since based on various posts on this forum.

Any thoughts would be appreciated. Probably a winter project while the car is off the road so no time pressures.

10-07-2016, 05:31 AM
Addict
Rennlist Member

---
Roger,

If your water pump has such low miles on it and you are DIY capable I would not hesitate to reuse it, use a Gates conventional belt from Roger or anyone who sells them and get on with it. Your rollers should also be in good nick- just check them when you pull the pump. Just be aware that existing pumps when kitted with a new belt have been known to fail but I suspect they have had way more use than yours.

Regarding the tensioner there has been plenty of "lively debate". Personally I use the stock item as it seems to do the job.


Rgds

Fred

10-07-2016, 08:55 AM
User
Join Date: Apr 2007
Posts: 1,205
Likes: 0
Received 0 Likes on 0 Posts

---
I researched the testimonies prior to completing my TB/WP job and went with factory tensioner. Ken's is a simpler system and may over time produce less gear tooth wear because of its tensioning flexibility. However, when my gears were exposed during the disassembly process, the anodized surfaces looked new (much to my surprise). I know the PO did not change out any gears. If it were dollar to dollar equal in cost, I would have gone with Ken's, but factory was less expensive and I found no reason to object to factory.

10-07-2016, 10:32 AM
Addict
Rennlist Member

---
If you have confidence in setting the correct tension with the original tensioner, and disciplined enough to check it again later, you can very reasonably go that way.

I went the other way.

The PKT kit forces a choice between keeping or removing your air pump. Another personal choice, reasonable only in areas where there is no visual inspection of smog equipment, or where your prospective buyers may live.

10-07-2016, 03:09 PM
Super User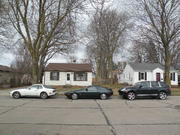 ---
No, it doesn't.

There is a bracket available that fits the air pump.

I know this because on the original quote, Roger had the "No Air Pump" kit, but happily changed it to the "Includes Air Pump" kit when I asked.
Duh-huh. Misread "forces a choice" as "Need to remove." Oops.
Wi Cruiser - Do you have a timeframe/schedule for this?
We still haven't gotten together.
Depending on my schedule, I'd be willing to come down and supervise/watch/offer suggestions... And maybe help out a bit.


10-10-2016, 11:36 PM
Addict
Rennlist Member
Join Date: May 2005
Location: Chilton Wisconsin
Posts: 972
Likes: 0
Received 0 Likes on 0 Posts

---
Belt is 11 years old, not sure about the brand but it was part of the timing belt package I bought from 928 International back in 2005 that included all of the rollers, tensioner rebuild parts, water pump, and belt. I have looked at the belt a few times, last time was a few years ago when I was getting a tension warning light that turned out to be an issue with the electrical connection on the front of the cover.

No time frame for this project Joe. I will be putting it away for the winter at the end of the month and thought I might get it done during the winter. I may be up your way yet this month if there is a Saturday that works in your schedule to at least meet and compare cars.

10-11-2016, 10:22 AM
Shameful Thread Killer
Rennlist Member

Join Date: Aug 2004
Location: Rep of Texas, N NM, Rockies, SoCal
Posts: 19,590
Likes: 0

---
The PKT is the modern, superior tensioning system. If the timing belt on the 928 didn't drive the oil pump and water pump I would switch to that in a microsecond.

However, the 928 does drive those pumps from the timing belt, and the stock system(properly installed and adjusted) does provide a sensing system for slack belt, and will save one from catastrophic engine damage if the water pump seizes, I chose to stay with the stock tensioner. The stock tensioner did in fact save me from catastrophic engine damage TWICE.

Which leads to the next subject of water pump replace or leave. I consider the failure mode of my pumps to be slow but steady water ingress past the shaft seal and into the bearing cartridge on a car that was rarely driven, and sat for long periods of time. Also, possibly the humid environment in the cartridge allowed some surface corrosion to build up on the bearing contact areas, thus causing the bearings to fail. I do not KNOW this, but it's consistent with the findings, and a common failure mode. For a car that is/was rarely driven, I would replace the pump with whatever Roger recommends. A car that is getting driven regularly, where the seals are worked, and the hot engine will drive out humidity, I might stay with the current pump. It sounds like rarely driven, which would guide me to pump replacement. But - that's one mans opinion, and certainly not cast in stone. One doesn't know what kind of pump comes out of the box, and that is surely a point of contention.

10-11-2016, 10:27 AM
Super Moderator - Cracklin' Rosie
Lifetime Rennlist
Member

---
Saturday is Cars & Coffee in DePere.
If the weather is nice I'm talking to some of the regulars about doing a lunch run to Joe Rouer's after. My house is along the way so good chance we will stop here after lunch.
http://www.euromotomornings.com/

10-12-2016, 10:54 PM
Addict
Rennlist Member
Join Date: May 2005
Location: Chilton Wisconsin
Posts: 972
Likes: 0
Received 0 Likes on 0 Posts

---
Doc,

I appreciate the insight about rarely driven cars, which mine certainly is. The only thing good about my driving schedule is that it never gets run for less than 10 miles anytime it runs so at least it does get warmed up (although I am sure the oil doesn't get up to operating temperature). It has been routinely stored for at least 6 months each year (long WI winters).

Based on the inputs from everyone so far I am leaning toward keeping the current tensioner but replacing the water pump. The pump was purchased not to long before it seemed there were a significant number of reports of pump problems and while I can not be sure I think it has the metal impeller so at least some risk of block damage if the shaft moves in the bearing.

Hacker, I think I need to go to Fond Du Lac first thing Saturday so I may not be able to make it until late morning, what time is cars and coffee in Depere?

10-12-2016, 11:00 PM
Super Moderator - Cracklin' Rosie
Lifetime Rennlist
Member

---
8AM is the official time, I usually get there about 7 to have breakfast first.
We will probably shove off for lunch around 11AM, but that's not set in stone. This group is pretty laid back and we are not driving very far.
I'm bringing the Scirocco.

03-12-2018, 10:04 PM
Addict
Rennlist Member
Join Date: May 2005
Location: Chilton Wisconsin
Posts: 972
Likes: 0
Received 0 Likes on 0 Posts

---
I am finally getting to this project. To day I have procrastinated is a significant understatement.
I pulled it all apart yesterday. Having been there before and used anti-seize on all the bolts seems to have done its job. The water pump gasket is stuck to the block (nothing on the pump).
For historical reference the pump I installed previously was still working well with no leaks but was a metal impeller version. The block is free of any contact from pump impellers over its lifetime.
The belt removed was a contitech brand.
Cam timing was good at TDC and 45 degree marks on the cam gears were still there from my previous efforts.
Metal impeller pump
Driver's side cam timing at TDC
Passenger side cam timing at TDC
Water pump area of block

03-12-2018, 11:46 PM
Addict
Rennlist Member
Join Date: Oct 2004
Location: Central Texas
Posts: 2,412
Likes: 0

---
I feel your pain on the WP gasket - just spent the better part of 3 hours getting my gasket off yesterday. Between Permatex gasket remover and carb cleaner, carb cleaner was the hands-down winner. Did you decide on tensioner?