What's Your Age Again?

11-25-2016, 10:20 AM

---
I posted this some time ago and it goes to prove your point about deviation, among other things

Wisdom

11-25-2016, 11:51 AM
Addict
Rennlist Member

Rennlist
Site Sponsor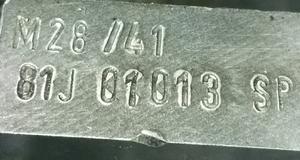 Join Date: Jan 2003
Location: Double Oak, TX
Posts: 15,552

---
Happy Birthday Curt - I am only a few months behind you.
Life begins at 65!!
__________________
Does it have the "Do It Yourself" manual transmission, or the superior "Fully Equipped by Porsche" Automatic Transmission?
George Layton March 2014
928 Owners are ".....a secret sect of quietly assured Porsche pragmatists who in near anonymity appreciate the prodigious, easy going prowess of the 928."

11-25-2016, 01:32 PM

---
Hi there and a Happy Thanksgiving to all.
59 years young and have had my 84 (auto) for 3 years. I must thank the main contributors on this 928 site for their passion and knowledge that has allowed me to maintain my car addiction.
Ian from near Edmonton, Alberta

03-22-2017, 01:44 PM

---
9+2+8+35
I am relatively new to the community at 3+ years. My '82 brings a smile to my face every time I open the garage. Yeah there are hiccups now and then, but the group here has allowed my to keep it flyin'.

03-22-2017, 02:48 PM