'87 S4 Heat shields & cross brace

05-26-2016, 08:21 AM
User
Join Date: Feb 2010
Location: Hoofddorp, The Netherlands
Posts: 123
Likes: 0
Received 0 Likes on 0 Posts

'87 S4 Heat shields & cross brace
---
'87 S4 Auto
I've removed the rear and forward heat shields after removing the exhaust.
Following Dwayne's excellent write up everything is off and I now have a few questions:
Both cross braces came off after unscrewing the 13 mm bolts. They look like this:
Checking PET, the drawing shows no washer or spring washer on these bolts:
Were these washers added afterwards or am I missing something? Anyone have a suggestion on what to replace them with?
Removing the rear cross brace I noticed that the speed nuts (part nr 999 591 487 02) look quite rusty so I want to replace them, but that specific part is no longer available. Does anyone know of an alternative?
Also, the heat shields don't look too clean after removal. The two smaller ones at the front of the car are aluminium, but the rear ones are a different metal. What are they made off? And what would be the best way to clean them?
Thanks for the help...!!!

05-26-2016, 09:48 AM
Addict
Rennlist Member

---
For odds and sods like this Roger [928srus] is an excellent resource regarding what is available.

For second hand parts 928 International is probably the best source- many of the 928s they break doubtless come from California so some have probably never seen road salt and they may be able to help you source replacement parts in excellent condition. My 928 has never seen salt and the under carriage is like new apart from where I have some oily accumulations bonded with sand and doing no harm whatsoever.

Regarding the heat shields that sit over the mid resonator I am not sure what they are made of. Mine do not feel like aluminium, more like a very light gauge stainless variety but maybe they are galvanised sheet steel. Doubtless one of our chaps will be able to steer you in that regard when they wake up.

Rgds

Fred

05-26-2016, 05:27 PM
Addict
Lifetime Rennlist
Member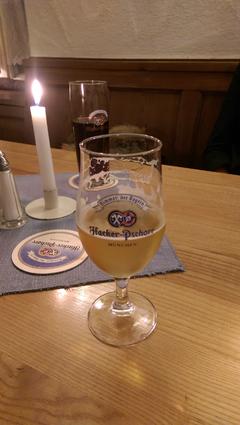 Join Date: Jul 2007
Location: Germany
Posts: 4,539
Likes: 0
Received 0 Likes on 0 Posts

---
The screws and speed nuts are self locking and so no spring washer is needed. A washer is used to protect the thin metal shield.These are common items which you can get at any hardware store or autoparts supplier. Just make sure you get good galvanized or inodized ones. Most self tapping screws have a washer attached.

05-27-2016, 03:08 AM
User
Join Date: Feb 2010
Location: Hoofddorp, The Netherlands
Posts: 123
Likes: 0
Received 0 Likes on 0 Posts

---
Thanks for the info guys, I'll contact Roger for a hint on the speed nuts!

Chris, how did you clean up the shields prior to powder coating? Did you use any kind of media blasting?

05-27-2016, 12:30 PM
Addict
Rennlist Member

Join Date: May 2001
Location: Spokane, WA
Posts: 1,180
Likes: 0
Received 0 Likes on 0 Posts

---
I cleaned the worst of it with a wire wheel attachment, then the powder coater media blasted before paint. It was pretty inexpensive, much cheaper than new parts although no more functional than how they were when I took them off


05-27-2016, 03:47 PM
Chronic Tool Dropper
Lifetime Rennlist
Member

---
The shields easily passed the 'magnet' test, so are steel. There are extra aluminum "wings" on the section above the catalytic converters, at least on my car.

The road crud that accumulates on the shields is impressive, helped along by any seepage of transmission fluid from the lines that run up in the tunnel above them. Good Idea to refresh those ATF lines with at least new hose between the hard sections WYAIT.

To clean, I'd start with solvent and a stiff-bristle brush. Since they are steel, you can use the wire-brush method, but leave the aluminized layer intact if you can. If you aren't going to powder-coat, you can take the parts to any place that has a hot tank for cleaning engine parts, or use oven cleaner. That will get the oil-fused deposits off, plus clear any surface corrosion. It will also remove any remaining aluminizing on the steel, as will most serious media blasting options. You'll want to add some high-temp paint if that aluminizing is compromised. Soda blasting may be an option, but let the blaster know that you'd like to keep the aluminum layer if possible.