2015 Calendar ORDERING

12-23-2014, 06:58 PM

---
I received my calendars last Friday. Kind of a miracle because the envelope was opened. Apparently for inspection or just by some curious person. I had the same issue with the magazine ╦xcellence" which miraculously disappeared before it reached my house ffor a whole year. After changing the address to the company address from my work, the magazine reached its final destination again. Apparantly there are some Porsche fans along the line.
Anyway, I am very happy with the calendar and will proudly hang one in my office and on at home and one for my friend who took the picture of the Pascha seat in my '78

01-05-2015, 05:28 PM
Super User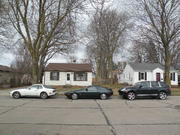 ---
I was one of the first batch shipped, and it just showed up the other day. Postage date was Dec 13th. I was getting a little worried, and if it hadn't showed by today, I was going to ask what was up. Mail gets really slow this time of year.

Very nice calendar. The pics are amazing.

01-10-2015, 06:43 PM
Addict
Rennlist Member

---
So sorry guys,

My health is still pretty messed up and still have some calendars to address envelopes, stuff in calendars, and drop off at the post office.

01-22-2015, 06:08 AM
Cottage Industry Sponsor
Lifetime Rennlist
Member

---
You call yourself "the stick", but forgot to stick on a warning label!

I'll be sad when January is over. I keep admiring that green 928, and the skills and resourcefulness that went into making it what it is.